A mother's children face going into care after she was sent to prison for selling a fake designer watch on an auction internet site.
Jackie Smith's lawyer had submitted a suspended sentence with onerous requirements could be imposed as an act of mercy, but a judge said he could "find no grounds whatsoever" for doing so.
Jailing the mum-of-three for 12 months, Judge Michael Carroll said: "The message has to go out that when a person is ripping off someone purchasing in good faith on the internet and they get caught, they can expect to be severely punished."
Smith, of Boundgate Cottages, Badlesmere, Faversham, denied two charges of fraud and one of possessing an article for use in fraud, but was convicted.
Maidstone Crown Court heard Melissa McDonald, 29, bought what she thought was a genuine Chanel watch on eBay from Smith.
It was advertised for £2,000 but the price was negotiated to £1,450. Smith, 35, provided a certificate of authenticity.
But the buyer afterwards went to a jeweller at Bluewater shopping centre and discovered the watch was a fake.
Another victim, Christopher Dello, agreed to pay Smith £1,000 for a Chanel ladies watch on eBay but only received an empty box.
"the message has to go out that when a person is ripping off someone purchasing in good faith on the internet and they get caught, they can expect to be severely punished" – judge michael carroll
Danny Moore, defending, said something must have happened to suddenly make a law-abiding woman start offending.
Smith, he said, had managed to borrow £1,400 from a family friend to offer as compensation and to pay the outstanding amount monthly from her benefits.
Her partner Sonny Hilden had left her. "He went after the verdict, not surprisingly perhaps," said Mr Moore. "He is paying no maintenance."
Smith's children were aged 16, four and two. "They would have to go into care for a period if the court imposes an immediate custodial sentence," said Mr Moore.
"It is not for me to put this forward as a way of blackmailing the court. Her plan was for her partner to look after the children. The only plan now is Social Services."
Judge Carroll said there had been a clear intention to carry on offending.
"This was a course of conduct," he said. "It is by no means top-of-the-range, but I do not think it is at the bottom end because of the determined and persistent nature."
It was one thing to plead not guilty and say it was a terrible mistake but there was a determination to suggest victim Miss McDonald and her partner had somehow put their heads together.
Neither was it attractive to say someone had taken the watch out of the box and there was an element of coercion in the second fraud offence.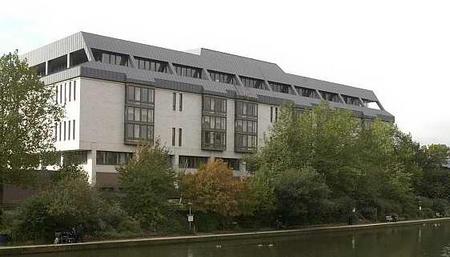 "We hear a lot about profits on eBay," said the judge. "People rely on trust because it is all arms length transactions. It is very easy for people to be led into taking a course they would not normally take."
The judge told Smith she was convicted on overwhelming evidence.
"It is an easy offence to commit and quite a difficult one to detect," he continued. "I have to say your behaviour throughout these offences, and even after they were detected, was reprehensible."
When police searched Smith's home they found another fake watch.
Judge Carroll admitted: "It is very difficult to deal with a woman with young children when it comes to imprisonment."
But he added the message had to go out that such offences would be severely punished, "otherwise the whole system on the internet will be in disarray".