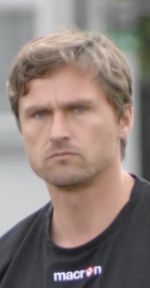 by Alex Hoad
Ray Turner has warned his players to expect to fast become a Ryman League, Division 1 South target if their good form continues.
The Lilywhites boss has steered his team from the bottom half of the table at Christmas a year ago to the top-four this season.
A win at home to Tooting & Mitcham on Saturday (3pm) could see them go second and their good form – including 23 points from 10 away games after Wednesday night's 3-0 success at Herne Bay – had Turner preparing his players to be up there to be shot at.
He said: "We have got to deal with teams wanting to beat us and accept that teams are not going to underestimate us if we are up there.
"We spoke about it after the win at Corinthian on Saturday – the players have got to demand the best out of each other.
"It is a different scenario to the one we found ourselves in a year ago but it is nice not to have to look over your shoulder."
He added: "The incentive is there for us. We have put ourselves in a good position. People will take notice of us if we can stay in touch with that top four."
Do you think Turner can steer Faversham to a play-off place? Have your say below.