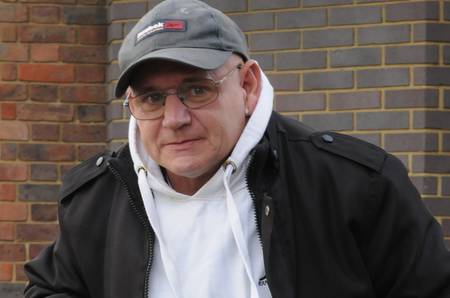 by Alex Claridge

An evil conman has been jailed for five years for fleecing a grieving widower out of £50,000.
Ivan Taylor, from Wincheap, Canterbury, was drawn to his vulnerable victim James Campbell "like a moth to a flame" and plundered his savings account over two years.
Canterbury Crown Court heard that when the time came for him to repay the money, Taylor feigned illness and acted out seizures or bouts of unconsciousness.
"what he did to me was evil and wicked…" – fraud victim james campbell
The 50-year-old plumber appeared on Tuesday afternoon for sentencing after admitting two counts of fraud by false representation.
But the case did not proceed because Taylor began to hold onto the railings of the dock as if unable to stand and made a retching noise.
Sentencing took place yesterday instead in Taylor's absence.
The court heard he and Mr Campbell became friends following the death of his wife, Lucille Campbell, after an aneurism in 2009.
Judge O'Mahony said: "The defendant befriended him and it's perfectly clear that the defendant was drawn to him like a moth to a flame.
"Worse, he used Mr Campbell's bereavement as a key to gain his trust by telling him that he too had suffered a bereavement, that they were brothers in arms.
"He then told lie after lie to avail himself of Mr Campbell's money."
Taylor had encouraged Mr Campbell to lend him money, saying he was due a medical negligence payout from the NHS of around £1 million.
He also used Mr Campbell's credit card to download hardcore pornography from the internet 14 times.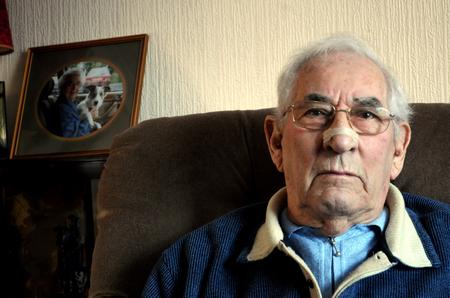 "The defendant milked him for £45,000, but a police officer heard him say it was more like £50,000," the judge continued.
"He pretended to make arrangements to meet at a solicitor's office or at a bank for the money to be repaid.
"When the time came, he pretended he had suddenly been taken to hospital for emergency treatment.
"Mr Campbell became concerned about the defendant's welfare and found that he was not in hospital at all.
"On one occasion he was at a military show in Detling enjoying himself. The impact on Mr Campbell has been devastating.
"I wish I had a magic wand I could wave and that Mr Campbell could get all his money back."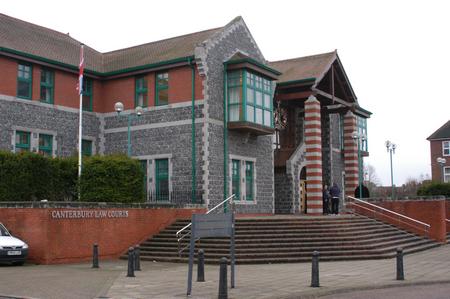 One Christmas, Taylor, who has 33 previous convictions for fraud, sent Mr Campbell a card which read: "Dear Jim, words can't tell just how much your friendship means to me – you are an amazing man and I wish we could stay friends forever."
Judge James O'Mahony said: "This is utter lies and hypocrisy.
"The defendant is a persistent confidence trickster who plundered the savings of Mr Campbell."
After the hearing, Mr Campbell, a great-grandfather who lives at Shipman Avenue on the London Road Estate, said he was relieved the case was over and that he had been spared a trial.
"After the theatrical display in the dock the other day, I did not expect it to proceed today," he said.
"I'm happy with what has happened and am glad it's over.
"What he did to me was evil and wicked."