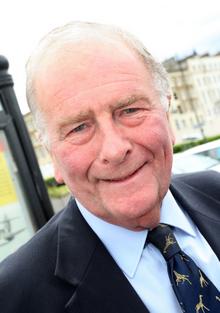 Kent MP Sir Roger Gale has hit back at claims he compared gay marriage to incest.
The Tory, who represents North Thanet, says comments he made in the Commons have been misrepresented and misunderstood.
He claims remarks he made about brother and sister relationships were about protecting property and legal rights for siblings living together.
Speaking as a TV broadcaster claimed he compared same-sex marriages to incest, he said: "This is barking!
"In the Commons debate I put forward the thesis that it was worth considering abolishing civil marriage and civil partnerships and introducing a Civil Union Bill in their place. 
"This would leave marriage, as historically understood and defined as between one man and one woman, to faith groups and would afford the 'equality' that the government claims to seek to achieve, to all. 
"That would – as I said - include brother and brother - the Bedser Twins are an example - and sister and sister or brother and sister. 
"I appreciate that the world is obsessed with sex but this has to do, simply, with the legal and property rights of those who are at present excluded from  protection under the Civil Partnerships Act.
"There appears to be no limit to the ability of some to seek to misrepresent or misunderstand a perfectly clear intention!"
The Bedser twins were identical twins and professional cricketers Eric and Sir Alec. Neither married and they lived together in a house they built with their father in 1953.