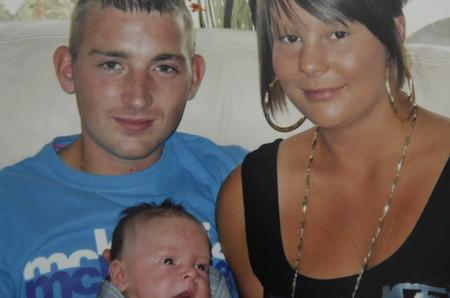 Jack Hilding with Jemma Burton and Jack as a baby
by Jamie Bullen
The family of a dad missing for more than three months fears he may not return alive.
Jack Hilding, 23, was was last seen on October 1 and has not been heard from since, despite a police search with helicopters and tracker dogs.
His two-year-old son, also called Jack, has been left devasated by his dad's disappearance, staring out of the window every day waiting for him to return.
In an emotional New Year's appeal, the toddler's mum Jemma Burton says hope of a safe homecoming is dwindling as the weeks go by.
The 21-year-old, of Tennyson Avenue, Canterbury, said: "I do fear the worst and when my boy gets older he will want to know what's happened to his daddy.
"It is going to be hard to explain because nobody knows.
"At the moment he thinks his dad's van has broken down and he tells me we need a screwdriver to fix it. He still looks out the window to see when he comes home.
"He went out and earned his money and was a good family man.
"What has shocked me the most has been how long he has stayed away from his son. They used to always play with his vans and cars.
"I was with him for six years. It has been a very tough Christmas and New Year."
Jack grew up in Canterbury, where he lived with his grandmother Esther Scamp in Reed Avenue.
She says she still checks his room every morning hoping to find her grandson tucked up in bed.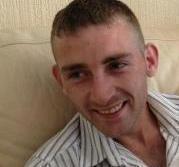 She said: "It has been absolute torture. I don't sleep at all now.
"His Christmas presents are all here wrapped up and waiting for him. I've never shut his bedroom window because he used to come through it if he forgot his keys.
"I keep hoping one day he will come back to me. I was hoping he would send a Christmas card, not for me but for his little boy.
"Fourteen weeks is a long time and there has not been one sighting. In this day and age when we have CCTV and everyone has Facebook, I think that's incredible.
"He has never been away from friends and family for this long. Jack is a homely person, he likes all his own comforts."
Jack's father, who is also called Jack and lives in Staplehurst, added: "We're desperately worried. He's always in our thoughts from morning to night.
"My message in this New Year is 'Jack, if you're reading this, please, please do get in touch with us.
"We love you and your little son misses you terribly.
"If there's anybody out there who knows his whereabouts please get in touch with us – we miss him so much."
Anyone with information call police on 101, quoting reference number 04-1615.