by Jamie Bullen
A hospital worker tugged a patient's pyjama top to stop him jumping from a window ledge just moments before he plunged to his death.
Phlebotomist Janice Tyler tried to pull teacher Clive Francis back in to the third-floor of the Kent and Canterbury Hospital.
But the 35-year-old shuffled along the ledge and fell minutes later after other horrified staff members tried to talk him in.
The inquest into his death continued yesterday more than four years after his death on June 16, 2008.
A jury heard the English teacher, of Shaftesbury Road, Canterbury, had been admitted to the hospital by relatives concerned for his welfare.
He was suffering from a rare brain tumour and bouts of paranoia.
Mrs Tyler said she saw Mr Francis outside a third floor window on a walk between wards.
She told him he shouldn't be there but he said he was fine and knew what he was doing.
After tugging his pyjama top in an effort to prevent Mr Francis from jumping, she let go after he shuffled away from the window along the ledge.
She said: "I thought he could be a builder coming in and out of the window. There was a lot of work taking place at the hospital and it wouldn't have surprised me.
"I decided to let go because I thought I might be making the situation worse and I wanted to defuse it."
An emotional Mrs Tyler hugged Mr Francis' sister Helen Smith after giving her evidence and said she had not looked out of the window since his death.
Other staff members witnessed the fall, including nurse Karen Chatahara, who was called over by Mrs Tyler.
In a statement read out at the inquest in Sandwich, she said: "I did not see his face. He was crouching down in the open window.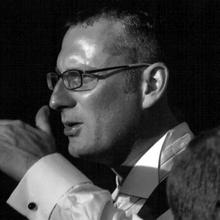 "I said words to the effect of please come back and he replied 'leave me alone'.
"I thought if I could grab his belt I could hold on, but the man was gone."
Another nurse, Angela Anslow, said she also appealed for Mr Francis to step down from the window, telling the court he had been speaking about wills shortly before his death.
PC Lee Cheeseman was on duty near the hospital at the time he was alerted of the incident.
In a statement, he said: "A member of staff had seen Francis balancing backwards outside the window ledge holding on to the frame."
When the officer reached the hospital Mr Francis was being treated in a boiler room close to where he fell and was in a critical condition.
PC Cheeseman said he was told by doctors the teacher was unlikely to survive.
The inquest continues.