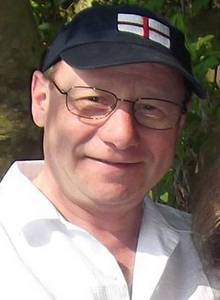 by Gerry Warren
The family of a wildlife volunteer missing for 12 days on a Canterbury nature reserve is clinging to hope he might still be found alive.
The search for 54-year-old John Harvey at the 600-acre Stodmarsh reserve has now become the biggest operation in Kent for two years.
It is feared the nature expert (pictured right) might have encountered trouble while attempting to take photographs in the reserve.
A search party of more than 50 police, volunteers and dogs were joined by Mr Harvey's partner Stephanie Austin, 59, and 28-year-old daughter Claire Harvey on Sunday.
Mrs Austin, who has been with Mr Harvey for 21 years, said: "We just wanted to go there ourselves and thank everyone who is trying so hard to find John.
"It's a huge effort and they are marvellous. He's out there somewhere and we haven't given up hope they will find him."
The police officer leading the investigation said he had no reason to suspect Mr Harvey had wanted to harm himself.
DI Jon Holl said: "We are still treating it as a missing person's inquiry. One theory is that Mr Harvey, who was very keen on nature and photography, went to the reserve in the evening in the hope of catching some atmospheric pictures.
"We believe he had his camera equipment with him because it is not at his home or in his car. But it is possible that he may have got into trouble in the cold and icy conditions.
"We are doing everything possible to try and find him and are grateful to the Kent Search and Rescue volunteers who have been lending their expertise and support.
"We have even had a specialist team from Ireland come over with sonar equipment, which they have been using to search the river
"But the terrain is very difficult. There are many reed ponds and the water is more than 6ft deep in places.
"Now we plan to put up the helicopter again to take some detailed aerial photographs of the reserve to see if they reveal anything."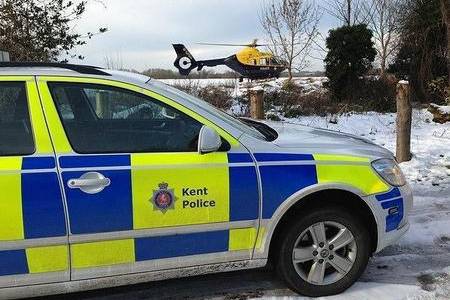 Mr Harvey - who lives in Monkton Road, Minster, Thanet - and works as a Unipart salesman across east Kent, was reported missing on Sunday, January 20. His Ford Focus car was found in the reserve car park on Tuesday last week.
Now it emerged he was a highly-regarded volunteer for the Woodland Trust and was named volunteer of the year by the charity in 2011 and knew the local nature reserves well.
Mrs Austin said: "John is passionate about nature, and particularly trees, and regularly gave talks and slideshows.
"He knew the reserve well and the snow at the time would have changed its atmosphere, which he may well have wanted to photograph.
"The woodland has been a lifelong passion of his and even when we went away on holiday, he would be up at the crack of dawn to go for a walk and take pictures."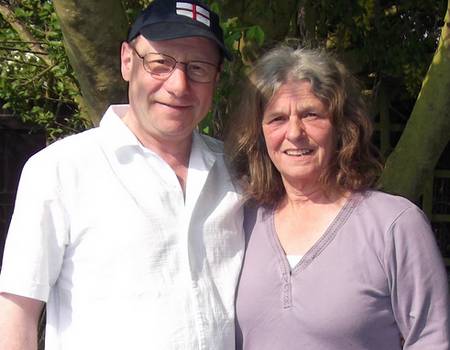 Police have issued a poster in a bid to find out if there have been any other sightings of Mr Harvey, whose Ford Focus was last seen heading down Sturry Road towards Sturry at about 9pm on Saturday, January 19.
He is described as white, stockily-built, and 5ft 8in tall, with brown receding hair. He was last seen wearing black trousers, a black jumper, a black coat and black shoes.
Anyone with information that could help in the search should phone Kent Police on 101.