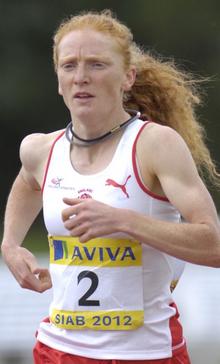 Invicta East Kent AC star Alex Clay produced a superb performance in her first race representing Great Britain, helping her country to a gold medal in the European Cross-Country Championships in Budapest on Sunday.
Running in temperatures as low as -6C, the under-17 star from Wingham, near Canterbury, took on a field of more than 100 under-20s from 37 countries, finishing 19th and helping GB to take the team age group gold.
Younger sister Bobby Clay, an under-15, qualified for the race but was too young to take part and enjoyed a convincing win representing Kent in the Southern Inter-Counties Championships in Woodford, Essex, on Saturday.
Despite being sent the wrong way and up an additional hill after pranksters had changed the course direction signs, Clay still managed to win the under-17 race by over a minute, leading from gun to tape in muddy conditions and help Kent to take team silver.
Seven other Invicta East Kent-trained runners took part with Clay's club-mates, Amy Old and Lilly Coward finishing in 16th and 24th respectively to help Kent secure second place.
Emily McKane of Whitstable had to withdraw with a foot injury the day before the event.