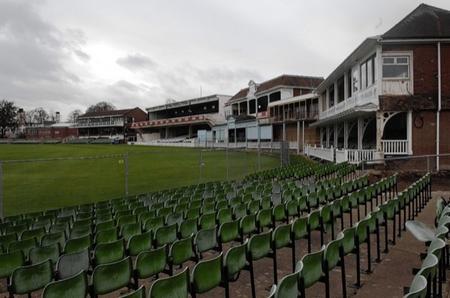 by Jamie Bullen
Kent County Cricket Club have announced they are looking to submit plans for retirement homes overlooking the ground.
The club revealed they are working with McCarthy and Stone to provide the homes after dropping plans for a hotel and gym.
They said a developer could not be attracted to the scheme after extensive marketing.
The homes would be a mix of one and two-bedroom apartments with communal facilities and gardens.
A pre-application consultation will take place in the coming months before a planning application is submitted.
Jamie Clifford, chief executive of Kent Cricket, said; "We are pleased to be announcing the start of work on these exciting proposals.
"The club, after considerable efforts to generate interest, has concluded that the prospect of securing a high-quality hotel developer is extremely remote.
"McCarthy and Stone are a leader in their field, and I hope that we can look forward to a seeing a high quality scheme developed."
Miles Willshire of McCarthy and Stone said the homes were aimed at elderly residents wanting to remain active in later life.
He said: "We are committed to engaging with the local community and club and will be offering residents and members the opportunity to meet with the project team to discuss early proposals."