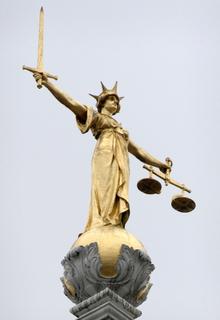 A Kent man has been jailed for his part in a plot to steal gold and silver bullion worth £1 million.
A gang of seven men held up a lorry in Belgium last year, the Old Bailey heard.
John Corley, 53, of Tankerton Road, Whitstable, was jailed for six years after £1 million of gold and silve bullion was stolen from a lorry in Belgium in October last year.
Judge Richard Hone said it was a "well organised and sophisticated" conspiracy involving the use of lorry driver Brian Mulcahay.
The British lorry was travelling through Belgium en route from Switzerland to Birmingham.
Many of the defendants were said to be "expert criminals" who had pleaded guilty to conspiracy to steal, with the exception of Corley, who was found guilty.
The court was told Mulcahay was discovered by police locked in his vehicle in Belgium on October 4 after ringing his employers to say he had been robbed.
Nine days after the robbery, most of the bullion was discovered in an apartment and a hotel room in Antwerp which had been rented by Rose.
The robbers were captured within days and had been unaware that they had been watched by police as they hatched their plot.
Also convicted were:
Mulcahay, 46, of Grosvenor Road, Westcliff-on-Sea - jailed for three years and six months.
Stanley Rose, 75, of Iver, Pilgrims Hatch, Brentwood - jailed for four years.
David Gale, 55, of Hansells Mead, Harlow, and Gary Cummings, 51, of Anne Way, Ilford, all Essex, were each jailed for three years.
A seventh man, Matthew Middleton, 42, of Crows Road, Epping, Essex, also pleaded guilty and will be sentenced at a later date.
David Chatwood, 58, of Sawyers Grove, Brentwood, was jailed for four years for conspiracy to steal.
His step daughters, Sam and Billie Faiers of the the TV show The Only Way Is Essex wrote to the judge in a bid to save their stepfather from prison.