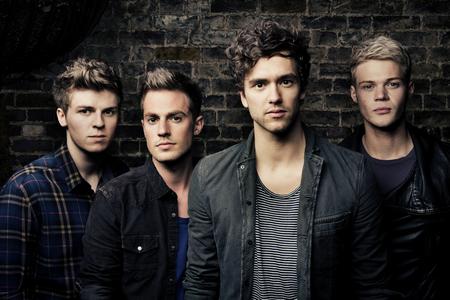 by Jamie Bullen
British pop band Lawson played an exclusive gig in Canterbury last night after joining forces with kmfm before heading off on a UK tour.
The band played to a small audience at Canterbury College in New Dover Road after agreeing a deal with kmfm breakfast presenter Rob Wills.
They performed four tracks from their new album Chapman Square and an exclusive kmfm mashup in front of the 120 strong crowd.
Rob said: "The guys were amazing, everyone in the crowd were huge Lawson fans, some had the chance to meet and have their pictures taken.
"It was a great night, a brilliant set and the real meaning of an intimate gig."
After performing in the city, the group will now fly to America for shows in Los Angeles, New York and Toronto before returning to the UK.
The tour starts in Manchester on Thursday, February 21.
Rob added: "It's great to have one of the UK's top boy bands performing an acoustic gig exclusively here in Canterbury.
"They are about to go off and perform in front of tens of thousands of people so to manage to get them first in the city has been amazing.
"I can't say too much but we have some exciting things lined up in the future, some of which are pretty special."
The band will also take part in a 'Love Lawson' Valentine's special at kmfm from 7pm until 10pm.
For more updates and news on exclusive performances tune in to kmfm on and see the station's Facebook and Twitter pages.
Were you at the Lawson gig? Tell us what you think