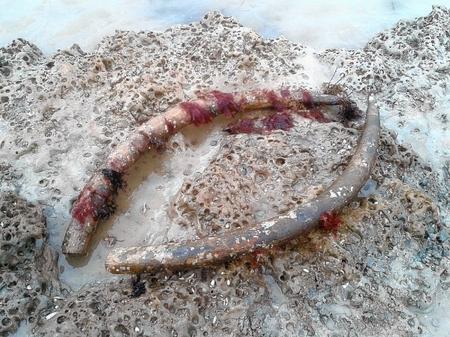 Huge tusks discovered on the sea shore at Herne Bay were thought to have belonged to a mammoth – but experts have now cast doubts over the claim.
They were handed into Canterbury City Council last week, but have yet to be formally identified.
If proved to be authentic, they could take pride of place in Herne Bay.
However, experts say the tusks may belong to an elephant.
Director of Canterbury Archaeological Trust Paul Bennett said: "It is remarkable how intact they are. You would normally find fragments.
"To find a pair like that is incredibly unusual, so I am suspicious.
"I would be really interested to hear what a palaeontologist makes of them. They are a whopping great size so they have obviously come from a substantial animal, even if they are modern.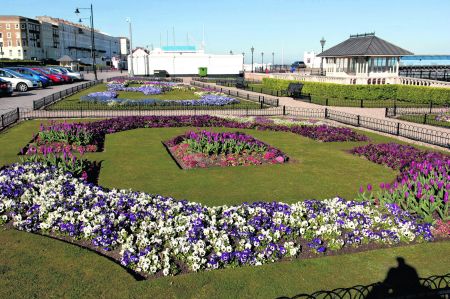 "If they are from a mammoth they are very special and a true museum exhibit."
Joe Bauwens, of Central Parade, Herne Bay, studied palaeobiology and evolution at the University of Portsmouth and geosciences with the Open University.
Now a mature student at Canterbury Christ Church University studying ecology and conservation, he said: "It's possible, but unlikely.
"Mammoth tusks are quite heavy and don't tend to just wash up.
"you would normally find fragments.
to find a pair like that is incredibly unusual, so i am suspicious
" – archaeology expert paul bennett
"If they died near the shore, they tended to be buried deep. These things do not sit on the surface for 10,000 years.
"They could well be modern and have been dumped over the side of a ship somewhere."
Mammoth finds are relatively common in southern England, where they used to migrate to and from the continent during the Ice Age.
The city council has refused to divulge exactly where the tusks were found, fearing fossil hunters will flock there.
Council spokesman Robert Davies said: "The two tusks were found offshore in Herne Bay on an exceptionally low tide.
"Formal identification of them has yet to take place and no decision has been taken yet about what happens next.
"One option could be to display them at Herne Bay museum, but we need to establish how we would do that and the costs involved of conservation.
"It has not been long since their discovery and we will be in a position to provide more information in the weeks to come."