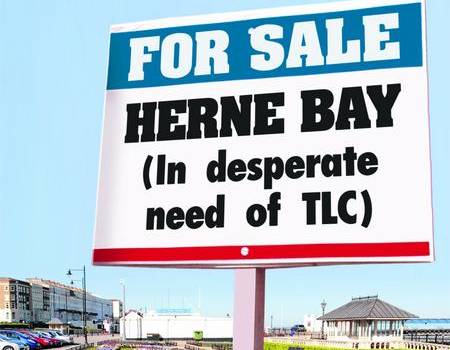 Herne Bay was 'sold' on eBay to encourage support for the town
by Chris Price
Selling Herne Bay was for the good of the town, according to the man who sold it on eBay for £1.04.
Barry Field, who runs the Sofa King second-hand shop in the High Street, said his tongue-in-cheek stunt was designed to galvanise residents into action.
"I tried to do it in a light-hearted way," said the 59-year-old, who lives in Sea Street.
"I like Herne Bay but it needs something. The council have washed their hands of it. People need firing up to do something.
"We were disgusted with the Christmas lights and we need to improve footfall for shops and the image of Herne Bay.
"There are a few action groups in the town – more than enough to get the job done but people need to work together and not against each other.
"I put Herne Bay on eBay for a laugh but it was in the interests of the town."
Mr Field has taken action in Herne Bay before, forming a group with fellow independent shop keepers to improve the Christmas lights.
So far 88 stores have pledged £50 to spruce up the illuminations for next year.
Yet he stressed a lot more has to be done to put Herne Bay back on the map.
Described as "in desperate need of TLC" on the auction site, the town was won by Gerald McCarthy of the Herne Bay Promo Team, set up last year to promote the town.
"If I had known it was him, I would have put in a few bids myself to up the price," said Mr Field of his friend.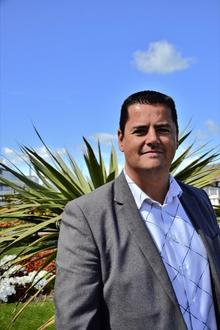 "I would have liked to have gone for more but I will leave it to the promo team now.
"They have bought the town so they can do what they like with it.
"Hopefully they can brighten it up and resell it for a lot more when they have improved its image."
The new owner of Herne Bay, Mr McCarthy, 41, right, said: "It was an opportunity not to be missed."
Having set up the promo team nearly a year ago, Mr McCarthy, of Spenser Road, is passionate about the town having lived there all his life.
He said: "Herne Bay has a lot of value and a lot to offer. Now we own it, the first thing we would like to do is restore some pride in the place.
"That starts with getting residents to believe Herne Bay is a nice place to live.
"What Barry said in the description was right and he got people talking about the town.
"For many years it has been called 'Hernia Bay' and people have said there is nothing to do, but we think the opposite is true.
"People who knock it should try to get involved with some of the groups who support the town."