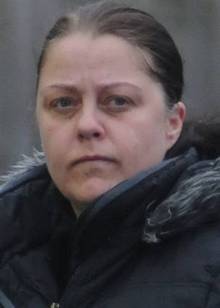 by Alex Claridge
A married mother-of-four from Canterbury destroyed the lives of two soldiers after accusing them of raping her.
After Teresa Aldridge's lies, the fiancée and children of one soldier left him while the other quit the Army and moved away.
City magistrates heard one of the innocent men later said he felt "degraded" as police took blood, pubic hair and DNA samples from his penis as he lay on a table.
Aldridge, 41, of Cumberland Avenue on the Spring Lane Estate, appeared at court having admitted wasting police time.
Rachael Laughland, prosecuting, said over the course of 24 hours about 20 police officers investigated allegations Aldridge had been raped by two men on March 24, last year.
"A member of the public contacted police to say he had come across a woman who said she had been raped by two men she described as squaddies," Miss Laughland said.
"Eight officers went to the barracks where they arrested two men."
The soldiers, who cannot be named for legal reasons, were booked into custody by sergeants, interviewed by detectives and examined by forensic officers.
Aldridge, who sobbed during part of the hearing and is pictured above, told police she had been at a party in Querns Road where she had been drinking vodka.
She said she was taken into a room where she said two men had raped her.
"i have lost everything. my fiancee and children have left me and i now lead the life of a single man..." – a victim of teresa aldridge
After his arrest, one of the soldiers said he had had sex with Aldridge, but it was consensual.
He was nevertheless interviewed and examined as part of the rape investigation.
The day after the men were arrested, Aldridge returned to the police station to say she had, in fact, had consensual sex with one of them.
Afterwards, one of the soldiers gave a statement detailing his suffering as result of Aldridge's lies.
It read: "I was placed in a cell with a glass door and had a police officer watching me.
"Four blood samples were taken from me, my trousers were pulled down and pubic hair clipped and swabs were taken from my penis area.
"I felt disgusted and degraded. I started crying and asked for a solicitor.
"I have lost everything. My fiancee and children have left me and I now lead the life of a single man."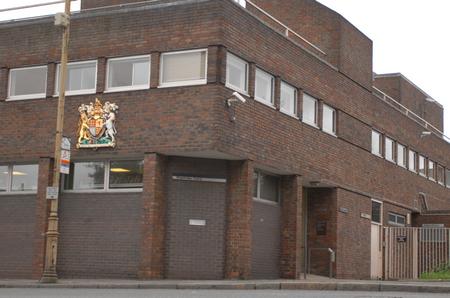 Miss Laughland told the court when the soldier returned to the barracks, he was branded a rapist and a paedophile.
She said the other soldier left the Army and moved away from the area. The prosecutor added: "Twenty-four hours of police resources were wasted, but not before the defendant returned to the police station and made admissions that she had lied and that the sex was consensual."
Magistrates told Aldridge she had come close to going to prison. They gave her a 120-day sentence suspended for two years with supervision and ordered her to pay £85 costs.
---
'She had sex with a stranger and felt bad'
Teresa Aldridge's solicitor Ian Bond portrayed his client as a vulnerable and troubled woman.
He said she had mental health issues and was her husband's full-time carer, as well as raising two of her children.
"She takes full responsibility for this offence, fully understands the seriousness of it and is remorseful," Mr Bond said.
"She understands how her behaviour has impacted on her victims and is sickened. She did snuff out the allegations the next day when she went to the police to say that she had done something terrible."
Mr Bond described the rape claims as an "isolated incident" and "not part of any pattern of behaviour".
He told magistrates Aldridge, who has one previous conviction for being drunk and disorderly, was not a regular drinker and had drunk too much at the party on the night she made the claims.
"She had consensual sex with a man she had never met before, there was then a dispute which led to her being shoved out of the front door," Mr Bond said.
"She was feeling pretty wretched at this point, having just had sex with a stranger and being kicked out.
"She was sitting on a wall when a passer-by came past and she blurted out that she had been raped. It led to two men going through an unpleasant ordeal.
"But she did have the courage to go to the police and say 'stop, this is wrong' and understands the pain, suffering and indignity these men suffered."