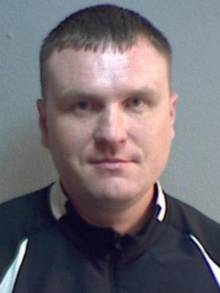 by Paul Hooper
The mastermind behind a Canterbury-based crime gang that netted nearly £300,000 has been jailed for five years.
Evaldas Ziogas led an "eastern European organised crime group", setting up a fake company to launder cash for more than four years.
The 31-year-old Lithuanian used fake passports in dozens of names to obtain bank accounts and credit cards – used to rip off casinos, high street stores, petrol stations and banks.
And the cheeky conman even ordered goods from B&Q, Argos and Abbey Garden Services with fake cards – and then demand £8,000 compensation saying he had been the victim of fraud.
Ziogas, of Lower Chantry Lane, Canterbury, also opened his own Russian-themed restaurant in Margate called CCCP.
Eunice Shang-Simpson, prosecuting, told Canterbury Crown Court how he was arrested in December 2010 for money laundering.
That related to him setting up a building business account in the name of Stone GB Ltd, based in St Stephens Road, Canterbury, in 2006.
"We say that it is apparent that there was no evidence of any trading activity such as would be expected in a legitimate business but that it was merely a vehicle for laundering the proceeds of crime," the prosecutor added.
The court heard that during the time Stone GB was in operation, "just under" £160,000 was paid into its accounts. It was closed in March 2009.
"By the time the bank account was closed the following year, the funds had been transferred in small credits to numerous individuals – purporting to be Lithuanians apparently living in the UK."
"you are a career criminal who specialises in the fraudulent obtaining of bank accounts and credit cards... all of which you are the architect of..." – judge simon james
Career criminal Ziogas had also set up accounts in his Lithuanian parents' names to launder even more money – with schemes including buying £50,000 of fuel with 19 fake accounts and setting up bank accounts to defraud casinos.
He even brought them over from Sialu to the UK so they could withdraw £12,000 and then £7,000 from accounts. They had claimed to have worked at the Jalsha Indian Restaurant, in Canterbury – which was untrue.
After being arrested, officers discovered two wedding rings at his home in Boelyn Court that had been bought at Cornells Jewellers in Canterbury using two of his fake aliases in July 2008.
Detectives who raided his Canterbury home discovered £17,940 under a kick plate in the kitchen and in a brown envelope.
Richard Furlong, defending, denied Ziogas headed a criminal gang – claiming it was "a one-man operation dreamed up while sitting with his laptop in his living room".
"He came to the UK in 2003 thinking the grass was greener on the other side, but found himself unable to find meaningful work. So he came up with this idea, which he did alone.
"It was inevitable that he was going to be caught. And his luck just ran out."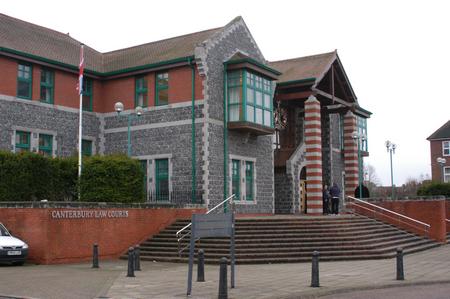 But Judge Simon James told him: "You are a career criminal who specialises in the fraudulent obtaining of bank accounts and credit cards, which you then utilise as vehicles for fraud and to launder money obtained through a variety of criminal enterprises – all of which you are the architect of."
Ziogas, who pleaded guilty to 13 fraud and money-laundering charges, was also banned from being a company director for six years – and told his case is to be referred to the Home Office with the prospect of him being deported after being released from jail.