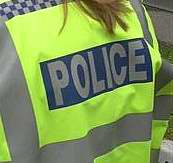 Two men have been arrested after assaults and burglaries in Chartham earlier this month.
Police were called to Shalmsford Street at 12.35am on Sunday after a report two men and a woman had been attacked.
Officers were searching the area for two men when they chased and arrested a 20-year-old man from Ashford on suspicion of assault causing actual bodily harm, possessing an offensive weapon and breach of bail.
Between 1am and 2am there were also reports of burglaries at two properties in Shalmsford Street.
Police later arrested a 20-year-old Dover man on suspicion of causing actual bodily harm and burglary.
The investigation is continuing and both men have been bailed until February 21.
Anyone with information should call PC Kelly Boyd on 101.