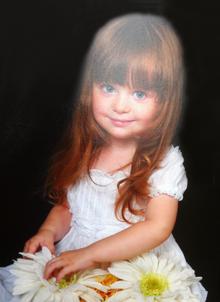 by Jamie Bullen
The mother of a four-year-old girl who died in a suspected heart attack just a week after starring as angel in her school nativity has spoken of her heartache.
Little Madeline Campion-Marsh died at her home in Bogshole Lane, Broomfield, near Herne Bay, last Wednesday afternoon.
The Herne Infants pupil had no history of long-term illness and her family do not know the cause of death.
The youngster had been off school with illness when she suffered the suspected heart attack and was at home with mum Rosalyn and her 17-year-old brother.
In a statement, Mrs Campion said: "We as a family are absolutely heartbroken, beyond any pain imaginable to lose our adorable little Maddie.
"She was an angel in her first school nativity play only a week before she passed away, and now she is a real angel in heaven.
"We are so overwhelmed and touched by the amount of people's kindness love and support, which has been a great comfort to us."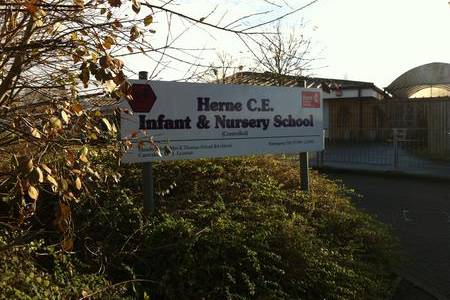 Last week, Madeline was described as a "lovely little girl" by Herne Infant School head teacher Liz Thomas-Friend.
Kent Air Ambulance said they were called to reports she had suffered a cardiac arrest at about 11.30am.
Kent Police confirmed officers were also sent to Bogshole Lane.