Road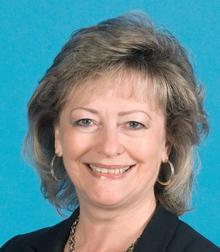 Kent's new Police and Crime Commissioner Ann Barnes has pledged to join officers on night patrols in Canterbury city centre following complaints about anti-social behaviour.
It came during her recent visit to the city when residents raised it as one of their main concerns.
Mrs Barnes was on the latest leg of her community 'crime battle bus' tour, which included a visit to Bridge.
She met Lord Mayor Robert Waters and spoke to members of the public about their concerns aboard her bus, called 'Ann Force 1'.
As well as rowdiness from night time revellers visiting pubs and clubs, residents also raised the problem of cycling on the pavements.
A visit to the ASDA store in Sturry Road gave the Commissioner a chance to see first hand a 'police pod', which is open from 12pm – 1pm every Monday to Saturday.
The portable office, near the ASDA foyer, is used as a contact point between shoppers and the local policing team.
The Commissioner also visited Bridge and spoke to a local resident about 20mph speeding zones. She also met Chief Inspector Steve Barlow, to find out more about policing in East Kent and discuss police performance.
Afterwards she said: 'What really impressed me is that while the police is having to maintain service levels with fewer people, it's to the credit of the neighbourhood policing team that they are doing such a good job and getting on with business as usual.
"It was a real pleasure to meet the local officers and their professionalism and dedication shone through. I'm very reassured by their work and look forward to going out on patrol with them in the New Year.'
What do you think? Email kentishgazette@thekmgroup.co.uk, call 01227 475985 or write to Gazette House, Estuary View Business Park, 5-8 Boorman Way, Wraik Hill, Whitstable, CT5 3SE.