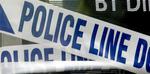 Police are no longer investigating reports of a serious sex assault on a woman in her 20s in Faversham.
The woman originally claimed the attack happened just after 11pm in Preston Street last night.
But, following a full investigation, police now say no crime occurred, and there will be no further action from police.