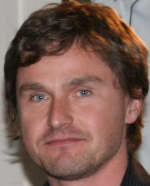 Faversham manager Ray Turner got just the response he was hoping for from his players in Tuesday's 3-2 home win over Ramsgate.
Turner was unhappy with his side's display after Saturday's 3-0 defeat at Worthing but he had no complaints after goals from Justin Ascheri, Nicky Humphrey and Adrian Stone ended the Lilywhites' run of three successive defeats – without scoring a goal – in Ryman League, Division 1 South.
Turner said: "I wasn't happy on Saturday. Worthing looked like a team who were playing for something and we looked like a team who were ready to pack up for the summer but I wasn't having that because I think we can still climb a couple of places in the table.
"We've got a tough game this weekend (against Whitehawk) but after that, we've got a chance of going on a run and I want to finish the season on a high.
"So I asked the players to give me a response on Tuesday and they did that in the best way they could by winning – and scoring three goals as well."
The victory will also give his players a timely confidence boost ahead of Saturday's home game with title-chasing Whitehawk, while having James Peacock back in central midfield will also help their chances, especially as Sam Robinson is again suspended.
Peacock missed the Worthing game because of a one-match ban and Turner said: "It was important that James played 90 minutes on Tuesday because he added a bit of strength in the central midfield area."
Turner, however, is unsure whether keeper Rob French (back) and striker Danny Hockton (calf) will be able to figure on Saturday.