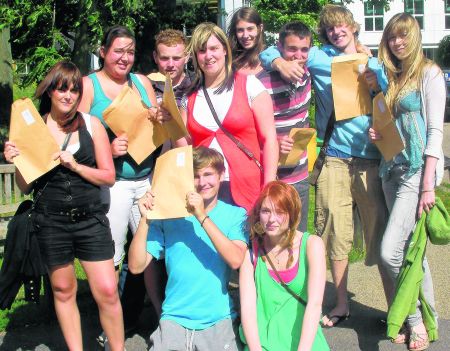 Barton Court Grammar School is celebrating an impressive set of exam results and it's only the first week of July.
A hundred students successfully negotiated the school's first-ever International Baccalaureate (IB) programme, recording results above the national average.
Of the 600 subjects sat by students, 599 were passed. The quick turnaround between exams and results, means prospective universities and employers have results on their desks six weeks before A levels are announced next month.
Instead of sitting three or four subjects at A level, IB students aged 16 to 19 take six subjects. Three are sat at standard level and three at higher level, with core areas in extended essay, theory of knowledge and creativity, action and service. Grade 7 is the maximum mark for each subject.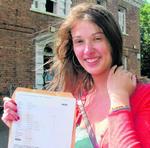 Emily Murdoch (pictured left) was among the highest scoring students to take the first set of exams. The 18-year-old from Rough Common felt the IB was challenging, but rewarding.
She said: "A lot of my friends at other schools around Canterbury have said the level of study is roughly the same as at A level. But the work load is much higher, as the exams are sat in a much shorter period of time."
Emily, who scored 38 points out of a possible 45, is heading to York University in October to study History and English.
Robyn Marsh, also 18, admits being the first year to take the IB had its challenges.
She said: "It was hard work, but I'm glad I chose it instead of taking A levels. It's a heavy workload, but if you're organised and disciplined, it's worth doing."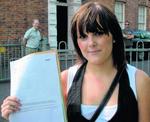 Robyn (pictured right), from Staple, scored 32 points and will study Psychology at Canterbury Christ Church University.
Andy Jeffries, the school's creativity, action and service coordinator for the IB programme, was delighted with the performance.
He said: "The points average for the whole school is 30 and the global average is 27, so they've performed above that.
"It's been a difficult course to carry out for both students and staff. It's a very daunting and rigorous package, but by and large, the students have done very well.
"Employers and universities love the extra depth and breadth of knowledge that the IB gives students. They've taken on a series of unique challenges throughout the course that have shown they can handle whatever the world will throw at them."