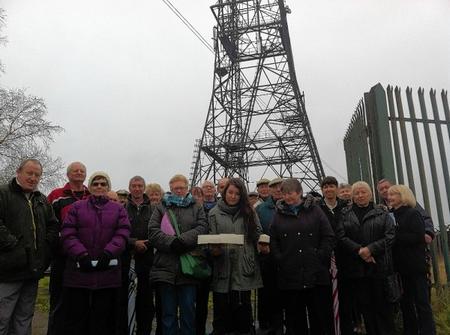 A radar mast at the heart of Britain's home defence during the Second World War has found itself at the centre of a new battle.
The Grade II listed building in Courtenay Road, Faversham, is famous for its role in spotting enemy aircraft in the war, most famously during the Battle of Britain.
It is one of Britain's five remaining Second World War radar masts and more recently the tower has been used as a hotspot for daredevil base jumpers.
But plans for a new two storey building just yards from the 350ft tower means it is now at the heart of a bitter row over its future.
If successful, the application would mean a museum and a data storage building built in the shadow of the famous mast.
An on site meeting saw around 30 residents turn out to voice their opposition to the plans.
Courtenay Road resident Emily Branton presented a scale model of her home compared to a similar building proposed in a previous application.
She said: "It is not suitable for this type of area. We are a small village and this will ruin all of our privacy."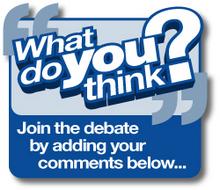 Alf Prenter, of Courtenay Road, said: "This will be a 24/7 operation and the perception this will be a low level operation is wrong."
More than 30 letters of opposition have been sent to councillors, with concerns raised about increased traffic levels and protected species.
The proposals - which include a 21-space car park – have also sparked fierce resistance with both Dunkirk and Boughton parish council.
Speaking at the on site meeting, chairman of Dunkirk parish council John Peto said: "All of the people who have come here are deeply concerned.
"This development would be outside of the village envelope. Every other application before this has been rejected before because of that and to allow this could set a precedent."
The planning application was submitted by Orbital Net who insist the build will offer a unique opportunity to receive and secure data wirelessly.
Area Planning Officer Graham Thomas said: "I have considered the principle of this use at some length and have also considered the points made by neighbouring residents and the potential impact on residential amenity, biodiversity and highway implications and conclude that the proposal is acceptable in this location and will not have a detrimental impact on the amenity of the area.
"The proposal does represent development outside the built up area boundary but, in my view, it will have no significant impact on the character of the countryside as it will appear to be situated within a line of established development."
Councillors will make a decision on the future of the mast at a meeting at Swale borough council on January 17 at 7pm.