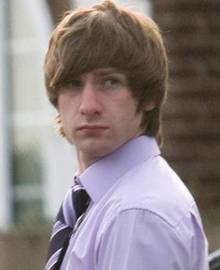 by Alex Claridge
A sex pest from Herne Bay has been jailed for fondling a 14-year-old girl.
Electrician Carl Underdown, 25, groped the girl on the seafront - squeezing her breast and putting his hand down her shorts.
Underdown, of Western Esplanade, first made news when he followed girls around a supermarket and filmed up their skirts.
Jailing him for a year at Canterbury Crown Court, Judge Adele Williams said: "You are someone who has an inappropriate interest in underage girls and one of your inadequacies is that you seek them out. You need to address that."
Underdown (pictured right) will be placed on the sex offenders' register for 10 years and was made subject to a Sexual Offences Prevention Order.
The court heard Underdown was near a seafront shelter on September 24, 2011. One of a group of teenagers was a girl, who had just turned 14.
He put his hand inside her bra and then squeezed her breast before moving his hand down her shorts.
Underdown had initially denied sexually assaulting the girl, but changed his plea on the day the trial. His victim had been in court ready to give evidence against him.
He claimed that while he had touched her, the touching was not sexual.
But Judge Williams (pictured right) told him: "You did have sexual activity with a child, with a girl who had just turned 14, when you inappropriately put your hand inside her bra and touched her breast and nipple.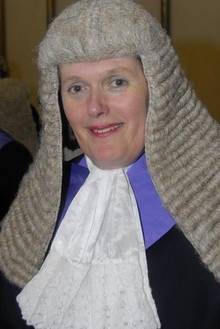 "That is wholly inappropriate contact. It also put you in breach of a suspended prison sentence for filming up skirts in a supermarket.
"That should have been a warning and alarm bells should have been ringing in your mind that you needed help.
"Despite your assertions that this was not sexual touching, the only person that you are deluding is yourself - of course it was sexual."
The offence put Underdown in breach of a suspended sentence for outraging public decency by filming up girls' skirts at Herne Bay's Morrisons store in 2010.
Paul Brooks, defending, said Underdown had not groomed the victim and that she had gone up to him.
"His most significant failing is that he is not someone who makes good judgments," said Mr Brooks.
"He lacks empathy and understanding and is of low self-esteem. While there is this raft of issues, he is not an unintelligent man.
"What he did that day was not grooming, it was momentary.
"It is difficult at this stage to categorise the risk that he presents. What is plain is that the risk can be managed in a way so that Mr Underdown does not present such a risk.
"He has an incredibly supportive family and they have been devastated by this in the same way that the family of the victim have been devastated by this."
Bespectacled and wearing a suit, Underdown waved to members of his family sitting in the public gallery as he was taken down to the cells below the court.