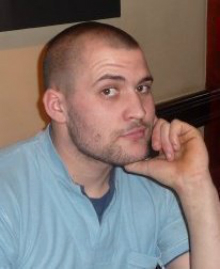 by Ed Targett
The popular brother of a British rower has collapsed and died at a party aged just 24.
Aaron Ritchie, who worked as an aerial technician and DJ, was playing music at a party near Herne Bay when he had a seizure..
Funeral plans for the "fun-loving" DJ, pictured left, have been put on hold after it emerged a post-mortem revealed no natural cause of death. An inquest will now need to be held.
Aaron's elder brother, rower Dan Ritchie, said he was devastated and described his only brother as "a great fun-loving guy".
He said: "No one deserves to die at 24. He'd had a few drinks and went into a seizure.
"They worked on him for 30 minutes, got halfway to hospital and he was gone. He was someone I could always talk to, have a laugh with. He was my only brother."
"he was the sort who would go out at two in the morning to help a friend if they needed it..." – aaron ritchie's father john
Dad John Ritchie, from Mickleburgh Hill, added: "He was a one-off. Aaron was Aaron. He drove us crazy but he loved life. He wasn't particularly academically gifted but he was really talented with his hands.
"He was the sort who would go out at two in the morning to help a friend if they needed it. He was also a really talented free-diver.
"I remember diving with him and he went down almost 15 metres; no weights, no fins. He lay on the sea bed and blew 'smoke' rings up at me. He was really gifted.
"We will soon find out when they are releasing his body as the post-mortem shows it wasn't a natural cause of death so there will have to be an inquest.
"I said to him a few weeks ago 'what are you doing with yourself?' and he just told me he was enjoying life; he had this mobile disco that he did with a friend and he seemed to be very popular. It's a huge loss for the family."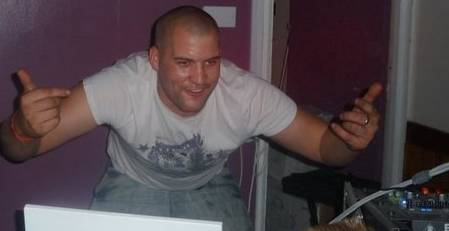 One witness, who did not want to be named, recalled the harrowing moments after Aaron collapsed in Prospect Farm, Greenhill, where he had a caravan, on Saturday morning.
She said: "There was a party and he was on the decks DJ'ing.
"He'd been out for a few beers in Canterbury and came back to Prospect Farm.
"I heard people screaming and saw him having a seizure. People put him in the recovery position and called an ambulance.
"The ambulance crew were working on him as hard as they could for 30 minutes in the ambulance; you could see it rocking as they tried to resuscitate him.
"They didn't leave in a hurry with sirens blaring so I guess he must have died while still at the farm."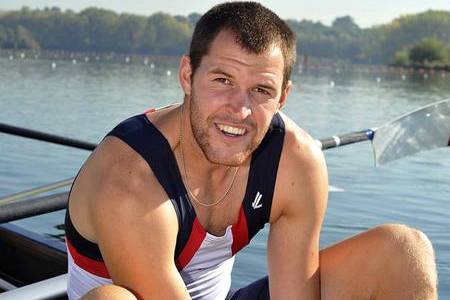 Police spokesman Jon Greene said: "Kent Police was notified that a 24-year-old man had been taken to hospital by ambulance early on Saturday morning. He was pronounced dead shortly after arriving."
Margate-born rower Dan Ritchie has previously won silver metals at the Rowing World Championships and narrowly missed out on representing Team GB at the Olympics.