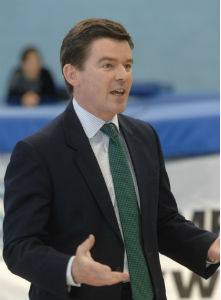 by political editor Paul Francis
Plans to abolish one of Kent's parliamentary constituencies before the next election have been ditched - for the time being.
The Boundary Commission had proposed the Faversham and Mid Kent seat, currently held by the sports minister Hugh Robertson, should disappear as part of the government's commitment to cut the number of MPs.
But Labour and Liberal Democrat MPs joined forces to defeat the Conservatives in a House of Commons vote yesterday.
It means the planned constituency shake-up will be postponed until 2018 at the earliest.
The vote also means that other more marginal changes to other Kent seats
will not now happen. These would have affected the two Thanet seats and
the Medway seats, as well as Tonbridge and Malling.
However, the House of Commons' rejection of the review means voters will
go to the polls in 2015 with all Kent seats the same as they were last time.
Gary Cooke, the chairman of the Mid Kent and Faversham Conservative
association, said he welcomed the fact that the uncertainty about the shake-up had ended.
"It was what was expected but I do believe that in the longer term, we have to reform the House of Commons because it is ridiculous that we have some MPs who represent 30,000 constituents and others representing 125,000."
He added: "As party chairman, I very much hope that we have Hugh Robertson as our constituency MP up to and beyond the next election. We are very fortunate to have such an excellent MP and I am pleased we now have clarity on this."
The constituency was formed in 1997, when the previous Faversham seat was abolished and split into Sittingbourne and Sheppey and the town of
Faversham, which was then merged with Mid Kent.
The original proposals set out by the Boundary Commission could have helped the Conservatives win an extra 20 seats at the next election.
What do you think? Join the debate below.