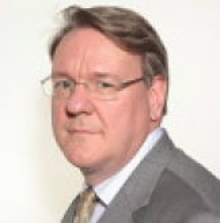 Kent's senior judges and lawyers have today paid a special tribute to top barrister Peter Harrison QC, who has died.
Recorder Harrison, 47, had sat as a part-time judge at Canterbury Crown Court and had been joint head of the successful 6 Pump Court Chambers.
He was found dead at his London flat last week, but police are not treating his death as suspicious.
Today Canterbury's top judge Adele Williams paid a moving tribute to her friend and colleague, who had been called to the Bar in 1986 and took silk seven years ago.
She told a court packed with judges, barristers and court staff the death of Mr Harrison (pictured right) had been "a tragedy".
"We all share a profound sense of shock and loss," she said.
Judge Williams praised the lawyer as "a wonderful companion, with a good sense of humour who could be very witty".
She added: "He was a very well-respected silk and recorder and was very highly regarded by members of the bar and staff alike. He could be kind and generous and always concerned about his fellow human beings and was a good listener."
Mr Harrison, who was a church commissioner, made his name in planning and environmental law - appearing in many of the top building enquiries in London, including Three Sisters and the Vauxhall Tower court cases.
"he was a very well-respected silk and recorder and was very highly regarded by members of the bar and staff alike..." – judge adele williams
"When he sat at Canterbury as a recorder he demonstrated he had all the necessary skills to sit as a judge. In due course I am confident he would have made an excellent judge."
Senior barrister Oliver Saxby – from 6 Pump Court – added: "The news (of his death) was shocking and upsetting when we first heard it and still remains so.
"He was just such a nice man, modest, sincere, able, quick to smile and to laugh. He was slow to criticise and to find fault."
Mr Saxby also remembered his colleague playing for the Bar in a cricket game when he threw the ball and hit the Square Leg umpire – also a judge - in the back of the head by accident.
As the judge turned around to discover who had hit him, Mr Harrison looked at another fielder nearby... and shook his head, making everyone laugh, Mr Saxby added.
Recorder Harrison QC was on the bench at Canterbury Crown Court last year presiding over a difficult child cruelty case, said KM Group court reporter Paul Hooper.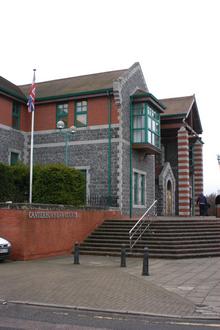 "Because a legal restriction on identifying the child victim was in place, it effectively meant that the identities of the two who had inflicted the horrific injuries could not be published," he said.
"I felt it was important to challenge the order and I made what I thought was a strong case to persuade the judge to lift the ban and allow us to name the sadistic pair in the court report.
"He listened patiently, smiled respectfully and then told me: 'Mr Hooper, you make a very compelling case....' before adding words reporters always dread: 'But...'
"He then explained he had a duty to put the interests of the child ahead of the rights of the Press to report the case which had been held in public.
"The child, who was now being lovingly cared for by foster parents, was near school age and he felt that the naming of the two might jeopardise the victim's recovery.
"Of course, I disagreed. It is an anathema to me that perpetrators of dreadful child cruelties should benefit from legislation, designed to protect youngsters, and effectively hide behind their undeserved anonymity.
"Of course, he was right. It is one of the hardest tasks judges have to perform, to weigh in the balance the rights of victims – especially vulnerable children – with the rights of newspapers to publish court cases fairly, accurately and in full.
"The child in that case had suffered at the hands of people who had treated her like a rag doll. Now she had a chance to rebuild her life. I understood that.
"Later that day, Recorder Harrison and I met at the exit of the court and exchanged respectful professional nods. We then spoke about cricket and the late afternoon sunshine before he caught the train back to his London home.
"He was a kindly and unpompous advocate and I warmed to him instantly. I genuinely looked forward to his return this year. Now sadly we have been robbed of the wisdom of a man who despite reaching the top of his profession never lost the common touch."