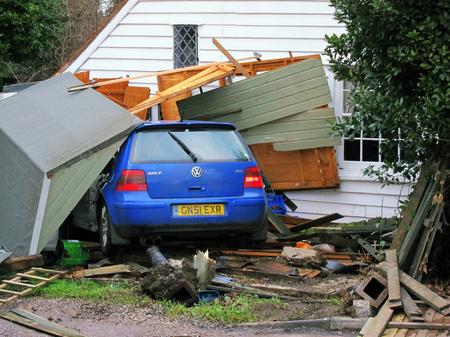 A driver and passenger have been arrested after a car crashed into a Herne Bay home during a police chase.
It came after the driver of a blue VW Golf allegedly fled from police at around 12.50pm on Friday, December 21.
The car is said to have hit a red Kia Rio along Canterbury Road in Herne Bay and then lost control, before smashing into a home.
Both the driver and passenger are thought to have fled, leaving the home damaged in their wake.
Police later arrested a man and charged him with cannabis possession, while another man, in his 20s, was arrested a couple of days later - and released on bail until February 25.
Anyone who has information on the incident can contact the Serious Collision Investigation Unit appeal line on 01622 798538.