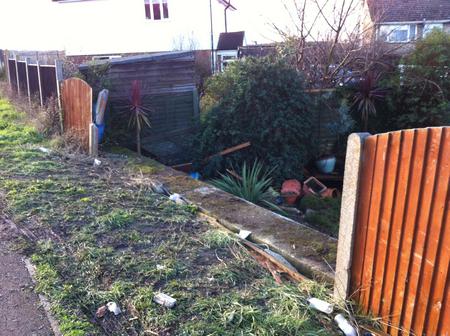 by Jamie Bullen
Two young women are fighting for their lives after their car careered off the old Thanet Way and ploughed into a pensioner's garden.
Police said the silver Peugeot 206 left the road near the Tesco roundabout at about 10.20pm before smashing through a fence in Golden Hill, Whitstable.
The women, thought to be 19, both had to be cut free from the wreckage and were rushed to hospital with life-threatening injuries.
The road was shut for almost eight hours before re-opening at 6am.
Inside the house was pensioner Thomas Flynn, 83, who said his home shook with the impact.
He said: "I was lying on the sofa watching the 10 o'clock news when it felt as though a bomb had exploded. The whole house started shaking.
"I got up and went to the back door straight away but I couldn't open the door because all the debris had stacked up.
"When I managed to get it open it was an unbelievable sight, it was a nightmare.
"My first thought was not my home, but the girls. I called out to them but got no response and then I phoned 999. I hope they will be okay."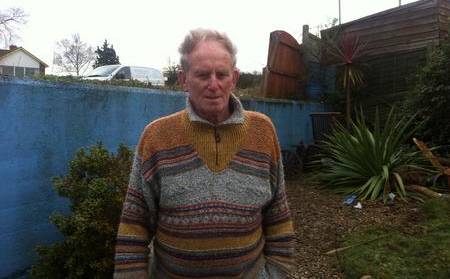 Mr Flynn phoned his daughter, Amanda, who rushed to be with her father.
She said: "He has been in so much distress. He has been crying.
"He did fantastically well to get the door open because he is disabled. He suffers severe arthritis and heart failure
"The police have been here since 7.30am so we haven't had any sleep. We just hope the girls will be okay."
Anyone who witnessed the crash should call Kent Police's serious collision investigation unit on 01622 798538.