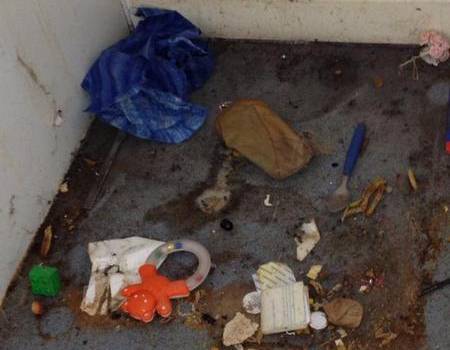 by Chris Price
These were the horrific scenes awaiting a young mother shown around a flat to rent in Herne Bay.
Its walls were smeared with faeces and the floors covered in razor blades, tampon packets and chicken bones – but Orbit housing group still pitched the property to stunned 21-year-old Lucy Miller.
She could only manage 10 minutes in the ground floor flat in Barnes Way, Hillborough, before she and her mother could not stand being there any longer.
Miss Miller took these shocking pictures on her mobile phone.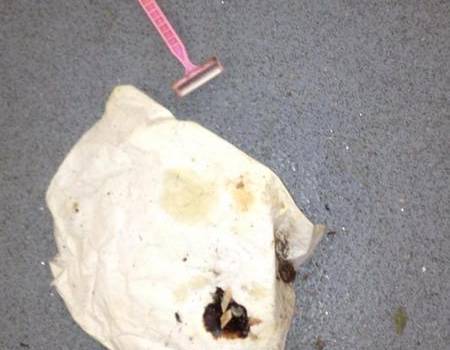 "When I went in there were handprints of poo on every wall," said Miss Miller, who has been on the council housing list for three and a half years.
"There had been children living there too. It has really opened my eyes to what people are like. After 10 minutes, my mother and I were heaving.
"My mother went to work afterwards but had to go straight to bed when she got home because it had made her feel so ill. I have not felt right since either.
"We were on tip toes and holding our trousers up as we were walking through. There was poo everywhere.
"If I had brought my child with me it could have been very dangerous."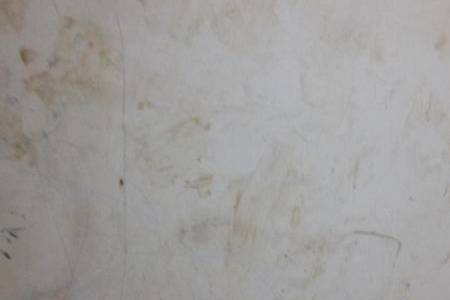 Miss Miller, who lives in Bishopstone Lane and has a three-year-old daughter, claims the housing officer appeared oblivious to the state of the flat, brushing off her complaints.
She said: "She did not seem to think there was a problem with the way the property was. She said it had been cleaned up as much as possible. They said they did not have any more time and just wanted the rent coming in.
"The manager of the person who took me round the property said I must have high expectations for turning the property down."
Miss Miller, who works as a carer at the Kimberley Care Home in Herne Bay, believes Orbit owes her an apology and fast-track treatment on the housing list.
She said: "I have waited on the housing list for three and a half years and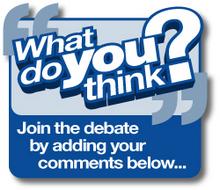 when I finally got called, I got that. They should help me find somewhere quicker now."
Orbit South spokesman Zoe Springett said: "When a property becomes vacant, our usual procedure is to undertake viewings as soon as our contractors have removed any remaining contents, including potential hazards, but prior to professional deep cleaning of the property.
"As work is still under way, potential residents do not see the finished product at the time of viewing. This process allows us to re-let properties promptly and make them available to others with a housing need.
"While the property at Barnes Way had been cleared, on this occasion it was not in a viewable state and we apologise for any distress caused to Ms Miller as a result.
"We recognise that on entering the property the viewing should not have continued and we are reviewing our procedures to improve the way that viewings are undertaken in the future."