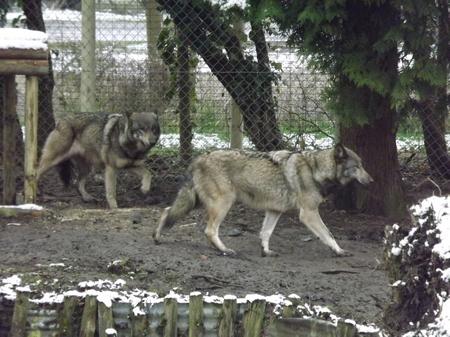 by Jamie Bullen
A pack of wolves are finally prowling their way around a wildlife park after their arrival was delayed when the owners lost £3,000 on a digger fraudulently advertised on eBay.
Wingham Wildlife Park welcomed the five-strong pack of European Wolves last week after months of preparation and fears they would never arrive in the city.
After planning their arrival and building an enclosure the arranged transfer for three males and two females from French zoos was thrown into doubt after a digger purchased on eBay in October never materialised.
Park owners are now chasing police and eBay to recoup the £3,000 spent on the item and say they have been frustrated with the response from both organisations.
Managing director Tony Binskin said staff at the wildlife park were heartbroken by the incident adding the deal to bring the wolves almost fell through as a result.
He said: "The digger was a huge disappointment for us, because it really delayed the Wolves coming to the park and caused us a lot of heartache.
"Nothing has happened yet about this and we feel we have had no support from the police or eBay.
"But the Wolves are here now and the enclosure is complete. It was always important that this incident didn't affect our plans to the point that things wouldn't happen.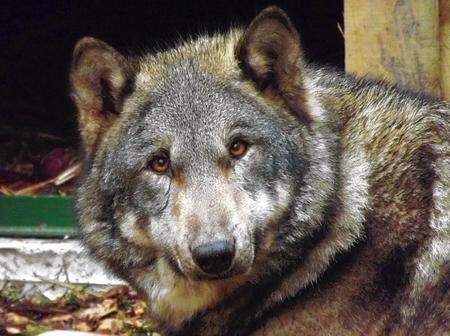 Mr Binskin said a decision to introduce the wolves to Wingham was influenced by visitors continued requests to see the animals up close and preservation of the endangered species.
The European Wolves are extinct in the UK and are being bred in European zoos in an effort to save them by wildlife campaigners.
He added: "Many zoos do already keep European Wolves and work with them in captivity has been very successful, and we are now trying to take our own steps to contribute to this good work."
The animals were initially divided into seperate groups at the wildlife park but are now settling in together after both packs were merged.
Staff were left gobsmacked when the wolves first entered the park's main enclosure when took a dip in the pond to retrieve a stick
Animal registrar Markus Wilder said: "They are settling in really well and gelling into one big happy family.
"We were worried they would start fighting but that is not the case."
The case has been referred to the Action Fraud team.