by Keith Hunt and Julia Roberts
The family of a young woman "savagely" murdered by her boyfriend have today spoken of their heartache as her killer was jailed for life.
Adam Whelehan, 23, shook his head as he was told he must serve at least 26 years after slitting the throat of Natalie Jarvis in a quiet street in Swanley Village.
The "evil" BT apprentice engineer hatched a plot to kill the 23-year-old - whom he believed to be pregnant - because he saw it as the only way of ending their relationship.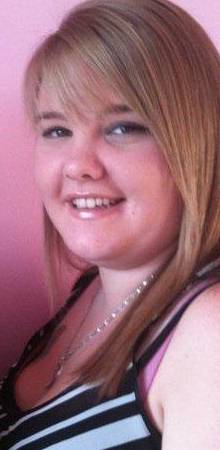 He was sentenced today at Maidstone Crown Court after yesterday being convicted of murder - when jurors acquitted his friend Thomas Fuller, also 23, of the same charge.
Reading a family statement, Natalie's father Mark said outside court: "Natalie Jarvis was the most amazing person anyone could wish to meet. She was beautiful inside and out.
"Her smile and laughter were infectious and the love she had for life, and everyone in her life, was overwhelming.
"Our family has been horrifically ripped apart by the senseless, savage slaughter of the most loving sister and daughter anyone could ask for.
"Our home and lives are now a void of crushing silence without Natalie's insatiable lust for life.
"No sentence is long enough for Adam Whelehan. We cannot get our beloved Natalie back. Our hearts have been shattered and can never be mended.
"Our lives will never be the same again without our sweet beautiful Natalie."
He was flanked by Natalie's mother Adele and sister Gemma who, along with other family members and friends, wore badges with the letter N inside a baby blue star - the young woman's favourite colour - to honour her.
Their tributes came as chilling messages posted by Adam Whelehan on Twitter on the day he murdered Natalie (pictured above right) emerged today.
He tweeted "Look in my eyes, what do you see?". Six hours later, Natalie was brutally stabbed 20 times.
And just two days earlier on October 1, a chilling tweet read: "If I'm going to hell you're coming with me".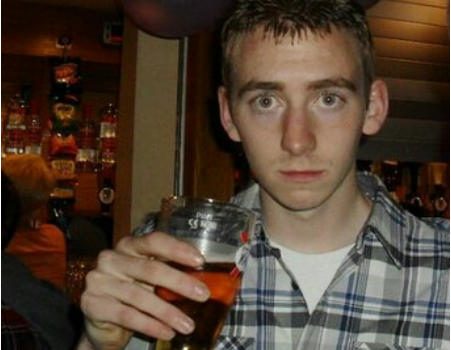 Earlier, prosecutor Ian Acheson spoke of the "extraordinarily eloquent" nine-page victim statement submitted to the court by much-loved Natalie's grieving family.
Judge Philip Statman said Whelehan had not decided to kill Natalie the night before, but it was premeditation nurtured over many weeks.
Whelehan stared ahead as the judge told him: "On October 3, 2012 you lured Natalie Jarvis from her home address with an offer sent by text of casual sex which was to have taken place in your vehicle.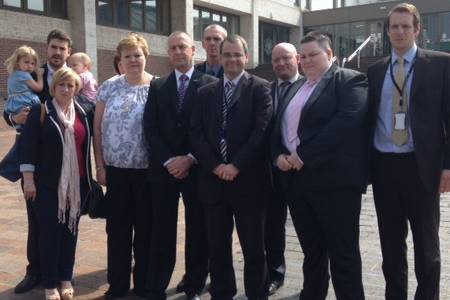 "She made the journey with you to the area of Button Street to a quiet location, as we can see from our photos, and where you had journeyed before. You had with you in your vehicle a multi-tool which had within its body a knife.
"You took that weapon of offence with you, in my judgement, with the express purpose of stabbing Natalie Jarvis to death.
"On arrival at Button Street both of you exited the car. You then proceeded to stab Natalie Jarvis to death, inflicting 20 stab wounds to her neck.
"From the computer graphics and the blood distribution from Natalie, we can follow her last steps up Button Street and into Swanley Village Road – and you left her to die in a country lane and returned to your vehicle.
"Your attack upon her was callous, it was savage and it was premeditated. I am fortified in each of these views by the manner in which you gave your evidence before the jury – no sign of or, indeed, a flicker of emotion."
Judge Statman said Whelehan had tried to create a false picture that Natalie had sought to threaten him in the past or that she had inflicted a wound on his hand at the start of the incident.
Natalie's family - who attended the whole trial - spoke of their relief at the verdict on a Facebook group in her memory that has attracted more than 6,500 "likes".
Her mother Adele spoke after the trial of the horrific moment she discovered what had happened to her daughter.
Having noticed Natalie was not in her bed and checked she was not at her sister Gemma's house, Mrs Jarvis dialled 999 - believing she may have been in an accident.
"I told them: 'I don't think my daughter has run away from home but she hasn't come home. I'm concerned because she went out in her pyjamas.'
"The worst case for us was she was in hospital and we couldn't be contacted because she had no ID. The woman asked how tall she was and the colour of her hair. She then said someone would be out in an hour. I thought that was quick but no alarm bells were going off."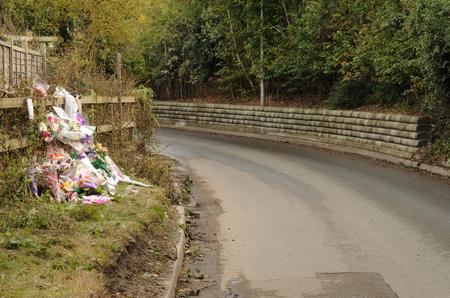 A detective arrived at their home in Walnut Way. Mrs Jarvis continued: "I can remember opening the blinds, him telling us to sit down and me telling him to sit down. It felt like he blurted it out.
"He said: 'We have found a body. I'm sorry to say your daughter has been murdered.' It was like being hit with a rock.
"Mark(Natalie's dad) kicked the sofa in his motorbike boots. I, in total shock, screamed at him and said: 'How dare you come into my house and tell me my daughter is dead? You don't know what she looks like.'."
And she revealed the family believe they might never know why Whelehan went to such extreme measures.
They said the reason put forward in court that she claimed she was pregnant was nothing more than a "smokescreen".
"The biggest question is why and we are still asking that now," explained Mrs Jarvis."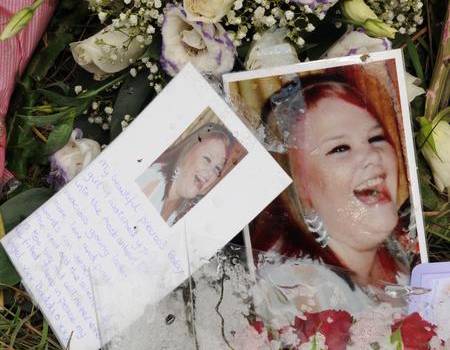 Whelehan, of Roseberry Avenue, Sidcup, and Fuller, of Oakley Drive, Eltham, were jointly accused of murdering Natalie on October 3 last year.
Maidstone Crown Court heard during a three-week trial that Whelehan collected Natalie from her Swanley home at about 10.30pm and drove her to Button Street.
Fuller was hiding in the boot of the Renault Clio. Having pulled up in a quiet area, Natalie - who was wearing pyjamas, dressing gown and slippers - got out of the car and walked off down the road with Whelehan.
Whelehan then slit her throat and left her to die. Natalie suffered more than 20 knife wounds to her neck, as well as defensive injuries.
Whelehan had accepted he killed Natalie, but claimed he acted in lawful self-defence.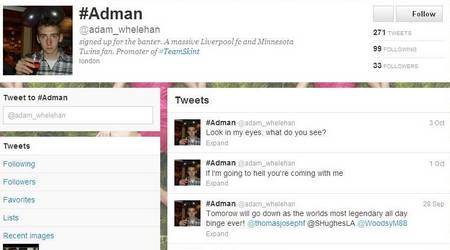 He claimed she repeatedly lunged at him with a multi-tool he used for work before grabbing it from her.
Kwame Inyundo, defending, said in mitigation that Whelehan had for most of his life been of positive good character, coming from a good family and doing well at school.
After working at Morrison's supermarket, he became a BT engineer and was trusted to work in people's homes.
"Things changed for him in July and August 2012 as a result of his relationship with Miss Jarvis - the circumstances he was under, the pressure and distress," he said.
"It impacted on him in the summer of last year. He became a changed man as a result of what happened in his personal life."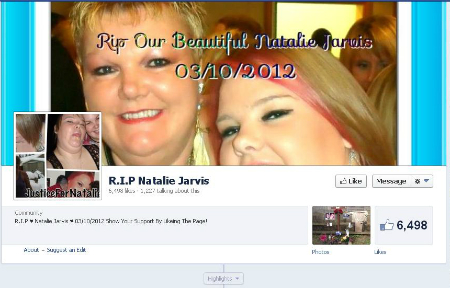 Natalie's family - father Mark, mother Adele and sister Gemma - are planning to release balloons in her memory on Sunday, which would have been her 24th birthday.
Mark said: "Wherever you are in the world please take time out to remember her and smile and laugh at your memories of the times you shared.
"We will all be releasing a single balloon each during the day. After dark we will be releasing chinese lanterns in her memory. If you want to and are able to do so that would be a wonderful gesture of support."
Judge Statman today said the murder came after a series of text messages showing Whelehan's "utter contempt" for Natalie.
He said: "What led to this lively young woman, this much-loved young woman, being deprived of her precious life?
"you convinced yourself against all the opinion of any of your friends that she might be pregnant by you..." – judge philip statman
"The answer, in my judgement, lies in the text messages passing between you and your friends between July and October of 2012.
"You met Natalie, you had sex with her on an occasion and then, as the days and weeks progressed between July and October, you showed in the text messages you sent utter contempt for her, vilifying her wherever possible when speaking to others about her."
Texts Natalie sent might have led Whelehan to believe she was pregnant, and he found it extraordinary to believe.
"You had many other ways you could have dealt with the situation within this conflict with Natalie Jarvis," added Judge Statman. "You complained bitterly about the number of texts she sent you.
"You could have changed your phone number, you could have come off Facebook or changed your account. You could have spoken to her in a civil way about what the future may hold.
"Instead of taking any of these courses in the weeks you plotted to kill her, you convinced yourself against all the opinion of any of your friends that she might be pregnant by you."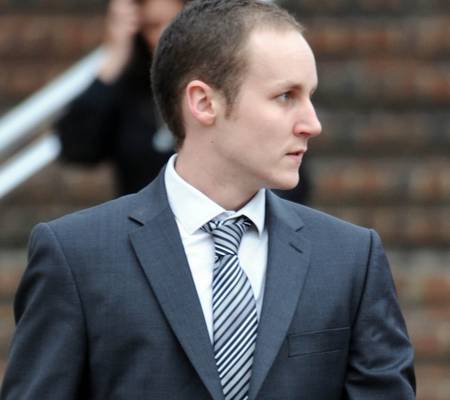 Judge Statman added: "I heard together with the jury, the events of the night of October 3, reconstructed by means of CCTV which shows during that night your demeanour and attitude.
"I can see the texts you sent that night and that final chilling text you sent to your friends Woods and Hughes – 'Done. Not lying. Covered in blood. So sorry I let you boys down'.
"Not a thought for what you had done to her or what you had done to her beloved family. Thereafter is noteworthy of your onward behaviour – going to a supermarket to purchase alcohol and cigarettes and then on to drink further with your friends.
"Finally, going to the police station to tell them what occurred – that you had acted in self-defence."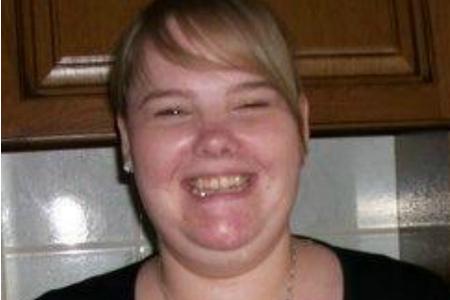 Judge Statman said the starting point for sentence was a minimum of 25 years. It was increased to 26 years to reflect the significant degree of pre-meditation, he said.
He told members of the victim's family in court they had behaved "with the utmost dignity".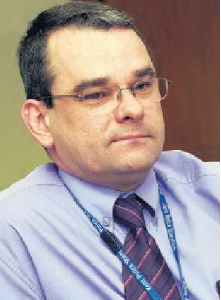 "It is very difficult for me to express just how important the statement you have presented to me today has been," he added.
"I wish, if I may, to express to you, now this case is over and my task has come to a conclusion, my sincere condolences to all of you.
"I very much hope with the passage of time this terrible grief will be something with which you are able to cope with all the assistance I hope you will be provided with in the community. I wish you all well."
The murder investigation was the first of its kind to use "virtual walk-through" technology usually used by the Serious Collision Investigation Unit.
It enabled detectives to scan the large crime scene and present it to the court.
DI Gavin Moss, from the Kent and Essex Serious Crime Directorate (pictured above right, said: "What has really struck me throughout the course of this investigation is the complete dignity the family have displayed and I would like to publicly pay tribute to them and the strength that they have shown.
"A daughter and a sister was cruelly taken from them last October in such tragic circumstances, yet they have assisted our investigation massively, and helped us reach today's result.
"Natalie was a young, popular girl, with many happy years and experiences to look forward to with her family and friends; Adam Whelehan stole that from her. Whelehan is a young man, but will be spending the rest of his youth exactly where he deserves to be – in prison."