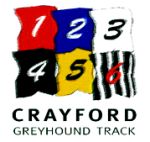 My column tip last week, White Soks Roks, duly won the £15,000 Ladbrokes Golden Jacket on Saturday.
As I expected, the final was a two-dog race between Roks and Droopys Xavier.
Roks quickly took an early advantage of a couple of lengths into the first bend and while Droopys incurred a slight bump, he came into the back straight only two lengths behind the leader.
The general opinion was that the best dog won and over 714m had Droopys been good enough he would have picked up the leader but full credit to both greyhounds for a tremendous final.
I understand from the dog's connections that White Soks Roks will be returning to Ireland to resume his racing career and they also confirmed that ultimately he will go to stud.
He already had a decent race record before this event and won his heat, semi-final and final here in good style.
The morning's card also had four support open races won by Mash Mad Snowy (Chief Ramsbottom Hurdle), Lode Vanquish (Golden Jacket Invitation), Bridge Bandit (Peter Bussey Memorial) and Buglys Billie (Golden Jacket Marathon).
If any of these return I would suggest to you that they should win again.
The dog I had tipped for the Jacket a fortnight ago, Lode Vanquish, was eliminated but returned to win the Invitation in a time which on the day was faster than the Jacket winner's time. A case of bad luck or maybe just sore grapes on my part!
The focus must now shift back to our own graded racers. We have had the usual flow of newcomers and the one that has caught my attention has been Express Viking, trained by Patsy Cusack.
The dog had his first race here in January when, starting as race favourite, he finished in second. He clearly likes this track having now won his last two races in grades A7 and A5.
Having flown round in his A7 race for 23.64sec in the 380m he was upgraded – not by the usual one but by two levels to A5.
He took the improvement in opposition in his stride, albeit by the small margin of a head across the winning line in 24.25 but that 23.64 suggests he may win again.