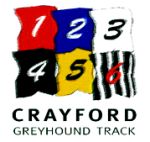 The track's biggest race of the year, the Ladbrokes Golden Jacket, starts here on Saturday night, February 2, with the six first round heats.
With a winner's prize of £15,000, we are guaranteed 36 of the best greyhounds over the 714-metre distance and they will be arriving from as far afield as Ireland.
In the interim, we run two weekend cards featuring trial races. These events give our racing office the opportunity to view potential entrants and the first was held on Saturday.
While the top dogs would normally expect to gain automatic selection into the starting line-up, these trial races always seem to produce some surprise packages which is good for the competition.
A review of the weekend's winners may, therefore, prove beneficial if you plan to have an ante-post gamble.
On a track that was running slowly due to the weather conditions, there were some decent performances. The outstanding run came from Paulines Pride trained by Darren Whitton at Henlow who recorded a win time of 46.02sec.
This time was adjusted down to 45.62 due to the track being 0.40 slow but that sort of time is capable of winning the event.
This greyhound now has every chance of being selected and will be one to watch.
The other two trial races were won by local dog Crossfield Mia and Lottes Girl, trained by Heather Dimmock at Peterborough, who registered adjusted victory times of 46.35 and 46.18 respectively.
I would be surprised if Crossfield Mia gains entry. However, Lottes Girl, who loves Crayford and is well known nationally, may take her chance after a run that was reminiscent of her at her best.
She is now four-and-a-half years old but she is certainly good enough to take her chances in the big race if in top form and her vast experience will hold her in good stead should she be selected.
Interestingly, on the same card, we had other races over 714m so look out for Lode Vanquish, who romped home in a time of 46.38 in the Crayford Bookmakers Maiden Stakes race.
This finishing time was adjusted down to 45.98 and his trainer, Diane Henry, must now seriously be looking to enter her dog for the Jacket.
I cannot tell you too much about him as this was only his second-ever race in the country. He ran at Henlow on January 10 over 550m when finishing fourth and then came here.
The dog will be three in March and on this evidence could be a decent greyhound.
We have more trial races this weekend which I will report on in next week's column.