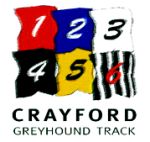 Last week's selection, Startaway, duly won the Owners Bonus final here on Saturday so now it is time to focus on the semi-finals of the Tony Morris Memorial Rose Bowl, with the 12 runners looking for a place in the final here on Saturday, December 8.
The two semi-finals will be run on this Saturday night's card and the trap draw has thrown a few spanners in the works with dogs in unfavourable traps.
I will look to give you two dogs – one from each semi – I hope will get to the final.
Crayford are still well represented with Cals Lonely, Gerards Rebel, Ryves Rock and Selkirk Souter and how unlucky was it that all four run against one another in the second semi?
Selkirk Souter was the only one to win his heat race. However, the other three finished second in the other heats and all four ran well.
Selkirk Souter trapped out fast and won in 23.75sec from the front, while Ryves Rock finished in 23.73 running out of his favoured trap one in his heat and on a track that favoured the outside.
Cals Lonely and Gerards Rebel recorded 23.85 and 24.26 having held second position in their heats.
The semi trap draw has been unkind to Ryves Rock, who runs from four but prefers traps one or two. While he is a class dog once into his stride, he is not fastest of starters and the question is, can he get a clear run to the bend?
The other three have drawn decent traps and I fancy one of our four will win this semi.
I will go for Cals Lonely from trap one. He does not often get trap one but if he breaks level, he will run well, as he did last week. Ryves Rock will be a big danger, however.
The first semi is made up of dogs from Harlow, Romford, Sittingbourne and Wimbledon but what is interesting is that only the two heat winners, Bush Standard and Blue Glenard, managed times to compare with Crayford dogs.
They won in times of 23.78 and 23.72 respectively so on paper we have a close looking final line-up based on the clock times in the heats.
Bush Standard needs traps one or two but has drawn trap five now and is, therefore, likely to head left toward the inside rail when the traps go up.
This should give Blue Glenard a trouble-free run from trap six, which will suit her here and I take her to go through to next week's final.