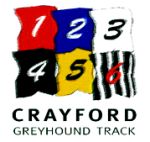 While greyhounds are amazingly consistent when racing, some performances are simply eye catching and we had such a case here last week when Northland Rocky flew around the 380m course returning a time of 23.34sec.
It was a grade A6 race and that sort of time is more appropriate to a dog running at A1 level. Although the racing office made the going 0.20sec fast, there can be no denying that this was an outstanding run from the dog.
His previous best was 23.65 and his opponents in last week's race had no chance as he crossed the line 14 lengths clear.
The dog is not normally a fast trapper but managed a 3.53sec sectional time, trap to line, which was some 0.20sec faster than normal.
If he is going to put in more performances like that he will win several races in a short period of time.
The question is, of course, was it a one-off or is there more to come? We will find out on his reappearance.
I was also impressed with the wins registered by Luminous over 540m, who came home in an S6 race in a time of 34.54 and Saleen Blue Boo, who won her race in a time of 34.18 in an S7 race on the same card.
Luminous is well known for his 'missed breaks' when the traps open and, true to form, he did exactly that again.
But he managed, despite giving his opponents an early advantage, to take up the lead around the first bend and then ran on strongly to record a time some three-and- a-half lengths better than his previous best.
Similarly, Saleen went under the 35-second barrier for the first time in her 20-race career which equates to some six lengths quicker in running.
She runs from trap six and will always need to get round that first bend in front, as she did here but we all know that is not always possible for dogs to achieve.
What is evident is that both dogs are in good form given a chance and further good runs can be expected.
I have often said that you could do a lot worse than back newcomers to the racing strength. A high percentage of new recruits win early on.
I have always attributed this to the fact that they get on to the race card after a series of two or three dog trial races and so have had a good look at the bunny and come into their races keen. The weekend saw Hector Get Home win his debut race and Tinas King won at the second time of asking.
With combined win odds of 6-1, it shows that you should give serious consideration to the debutants.