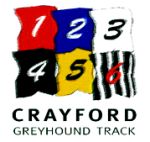 As I had indicated in last week's column Selkirk Souter would continue to perform well after her big win in the Tony Morris Memorial Rose Bowl a fortnight ago.
My expectations were correct as the dog romped home again at the weekend in an Open race sprint having put in another paw perfect performance to lead all the way over 380 metres.
Trainer Julie Luckhurst's kennels are in fine form at the moment and Souter's win was followed up by Burgess Lad winning a top flight S1 race over 540m later in the evening.
That makes it four wins from 14 starts since joining the Luckhurst kennels and he looks like improving further, hopefully up to Open class.
Boozed Coline chased Burgess Lad home in the race only going under by three quarters of a length.
The difference came when Coline failed to start as quickly recording a sectional time of 13.06 seconds and whilst this is good it was nonetheless 0.12 seconds, which equates to one and a half lengths, slower than Burgess Lad so in theory if they had broken level Coline would have won.
Since the dog moved to Barry O'Sullivan's kennels a couple of months ago she has been running extremely well and I am optimistic she will now go one better.
Friday evening proved to be a good one for the connections of Pebbles Bobby and Pebbles Del who won S4 and A4 races respectively.
Both greyhounds are trained by Steve Gammon and had previously raced at Brighton. They are full litter brothers and have vast competitive race experience with 72 and 77 runs on their form books.
Bobby has had 12 races here recording two wins and five seconds which is a good performance for a dog settling in at a new track.
Del has had just the three races to date winning two and finishing second in the other so clearly the pair will continue to improve.
There is plenty of racing for you at the track over the festive period and full details of dates and times can be found at www.crayford.com.
The most popular meeting of the year here is always Boxing Day morning and if you are planning to come along, early arrival is recommended with turnstiles opening at 9am.
The meeting will feature the £2,500 final of this years running of the J B Riney MBE Boxing marathon over 874m, our maximum race distance.