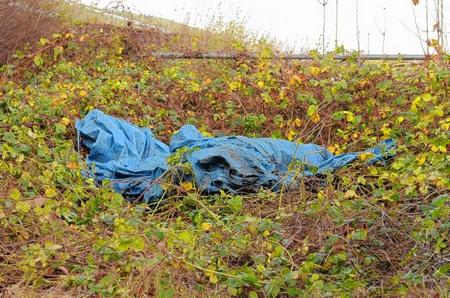 by Alan Watkins
Beneath a blue tarpaulin in a quiet Dartford lane lies the dead body of a young pony.
The tarpaulin was put over it by a thoughtful horse lover who found the decomposing animal near a school at the weekend.
But Dartford council said it cannot remove the body until the landowner can be tracked down.
Hilary Chamberlain, who keeps horses nearby, found the pony near The Ship pub, in Puddledock Lane, Wilmington.
She said: "I am angry, very angry.
"I have been to the council four times, and they don't want to know."
Mrs Chamberlain, who lives in Knole Road, Dartford, thinks the pony has been lying there since last Thursday night.
"I have covered it over with a tarpaulin because I don't want the children seeing it," she said.
A Dartford council spokesman said it did not have authority to enter private land and remove anything - even a dead animal - without the owner's permission.