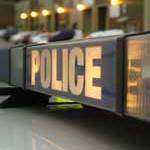 Kent Police is appealing for witnesses to a road traffic collision which occurred around 4.20pm on Friday afternoon.
The collision involved a silver Vauxhall Zafira car on the London bound carriageway of the A20 in the Swanley area.
One man, the driver of the Zafira, was taken to hospital with minor injuries.
The investigating officer, PC David Adams of the Roads Policing Unit is appealing for anyone who saw the collision or has any information to contact police on 101, quoting reference 01-1175.
He said: "As this was a very busy time on a Friday afternoon, there was a lot of traffic on this road whether locally or further afar to London. To establish how this vehicle came to leave the road, we need to speak to anyone who saw this incident."