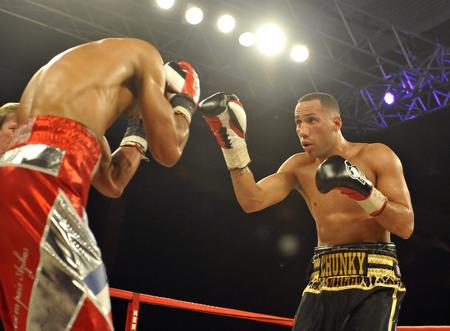 Glow, the events and exhibition centre at Bluewater, has attracted 600,000 people, including Formula One world champion Jenson Button, in its first year.
The driver who won the final race of the 2012 F1 season in Brazil, attracted audiences of 1,500 in two separate sessions in Glow's lower hall as part of a first anniversary celebration.
It was promoted by Santander, corporate sponsor of the McLaren F1 team.
Since opening 12 months ago, the £60m venue has also hosted the UK Streetdancing Championships and James DeGale's European boxing title fight, watched on television by millions around the world.
Since opening in late 2011, it has attracted celebrities such as singer Peter Andre, who launched the Christmas in New York show last year, and Prime Minister David Cameron making a key speech on welfare reform.
Exhibitions and shows included Creative Stitches and Hobbycraft, BBC Good Food, Mercury Events, Wedding Fair and Baby and Toddler.
New venue director Michael Watton said: "In Glow's first year, we have demonstrated what a flexible space it is, one that is capable of hosting a wide variety of events, exhibitions, conferences and, most excitingly of all, live entertainment."
He added that in 2013, the focus would be on "building a critical mass of events and experiences."