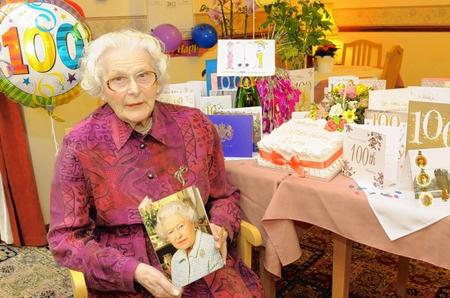 Reaching a ripe old age can be put down to a number of things – some credit healthy eating, others a glass of wine.
Not Doris James – the centenarian still practises ballet moves to keep fit.
The 100-year-old does exercises every day and was still doing cartwheels when she was 70.
She said: "I can still get my ankle above my hip, and I practise ballet stretches every day.
"I used to get my ankle up on the dado trail, but I'm frightened of falling and making a nuisance of myself, so I practise in bed now instead.
"They say I've got Betty Grable legs. Mind you, mine aren't worth anything like hers."
Doris was born on December 9, 1912. She celebrated her 100th birthday on Sunday at Cobham Hall's Guildhall, with more than 135 guests, including her five children, 17 grandchildren, 41 great-grandchildren and six great-great-grandchildren.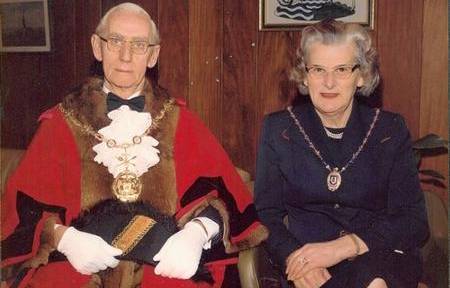 Doris said: "I'm very lucky; I've got such a wonderful family around me and my birthday has been absolutely fantastic."
Among hundreds of cards from family and friends from all around the world sits the telegram from the Queen and a card from Jools Holland, who her granddaughter works for.
In her early years, Doris went to Gad's Hill School, Higham, and wanted to train as a prestigious Norland Nanny, but she says: "Then I met my husband and that, as they say, was that.
"Now I have great-grandchildren at that school, isn't it funny?"
Doris lived in Gravesham for most of her life and spent 45 years at Melliker Farm, Meopham.
The family were completely self-sufficient, living organically off the land, and Doris was a self-confessed home-bird, keeping chickens and bees and making honey and jams.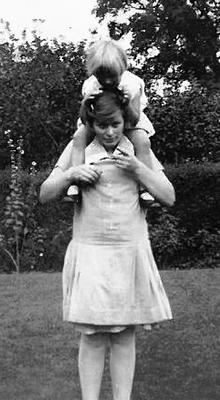 The family were evacuated to Gloucester in the Second World War but the house wasn't ready, the furniture was riddled with rat holes and there was an airport and railway nearby, which the Germans were meant to be targeting – so they came home the same day.
In later years, Doris was awarded a gold badge from the NSPCC for more than 20 years of fundraising.
She was also a volunteer for Meals on Wheels until she was 80, helping others much younger then herself.
And it doesn't end there – Doris is known to her family and friends as the queen of evening classes.
She has learnt dozens of new skills, including jewellery-making, upholstery and lampshade making.
She was a member of a gardening club, a wine circle and was involved in local politics with the Conservatives.
Doris was mayoress of Gravesham in 1978 and her late husband, Don James, was also deputy mayor the year before.
Don died in 2002, aged 96, four days before his 97th birthday and three weeks before the couple's 70th wedding anniversary.
That year Doris, who doesn't use a hearing aid or a walking stick, moved to Fairby Grange residential care home in Longfield and she now keeps herself busy running the home's weekly lottery.
She said: "I feel very content. I can't believe how lucky I am. My children are aged between 73 and 81, and I feel very fortunate that I still have them all – even if they are starting to look a bit old.
"I just wish the rest of the world could be as happy and at peace as myself."