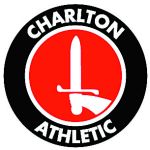 What a game it was on Tuesday night.
I'm sure supporters had a lot of emotions as they made their way home after our 5-4 victory against Cardiff City, who were top of the league at the time.
Ecstasy, relief, disbelief – they were probably all in there, along with joy at gaining a much-overdue win at home.
It was fully deserved, as well, and the team showed great character to come back from conceding two goals early on. A lot of teams might have crumbled but we managed to show some fighting spirit and haul ourselves back.
For periods, particularly early in the first half, we were terrific and scored all five goals in a 26-minute period.
But, as a defender, I can't get away from the fact that we also conceded four goals, which isn't good enough.
Generally, it's going to be rare that we concede four goals and win games, as last Saturday's defeat to Middlesbrough proved.
The manager made that point in the dressing room at the end, so it wasn't all euphoria after an amazing result.
I called myself a defender earlier, and that's what I consider myself to be, even though I've recently been playing in midfield.
Overall, I'm just happy to be playing. I had to wait a few months after I signed for the club in the summer but the manager said that he knew I was working hard in training and I would have to wait to get my chance but that he trusted me. So I was patient and in the end it paid off.
I actually used to play up front when I left my first club, La Madeleine in France, and joined the Lille youth set-up at the age of 11 but their coach didn't see me as a striker and played me in midfield. Then I was moved back to centre-back but as
I showed at Leeds, it seems I still know where the goal is!
I had to wait a while to play this season, so I know what my friend Yann Kermorgant is going through with his ankle injury, which unfortunately I caused in training.
He went for a volley and as I went to block him, he caught my foot with his foot. In football, this can happen but I was still a bit upset.
Yann and the other French speakers here, like Salim (Kerkar) and Ceddy (Evina), helped me settle in but he is getting back to fitness now. I hope he will be back soon.