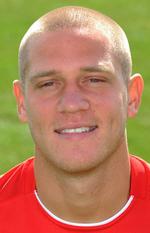 Last Saturday was slightly unusual for me, because I had plenty of family and friends at the game against Ipswich Town, my hometown club.
I stress most of them were supporting Ipswich, though, which meant some awkward conversations afterwards.
I was born in Haverhill and I also know a few season-ticket holders at Ipswich, so it was nice to get a result against them.
I got one of my friends a ticket to sit in the Charlton end and he is an Ipswich fan, so he was probably biting his lip.
It was the first time I've played at Portman Road. I've been on the bench a couple of times but it was the first time I'd started there and it was an important game for both clubs.
Both of us were at the wrong end of the table and although it's still early in the season, the less time in the relegation places, the better.
The week before the game was strange.
As a group of lads, having largely come together at the start of last season and immediately gone on to win League 1, we've not lost three league games in a row before and not many of us have been near the foot of the table.
That meant there were new questions asked of us, so it was good to answer them.
We concentrated on getting back to basics.
We played 4-4-2 with two wingers and were positive.
We played some good stuff and then, in the last 10 to 15 minutes, after they scored, we showed we could grind out a result.
Hopefully, we'll build on that in our home games against Blackburn on Saturday and Watford on Tuesday.