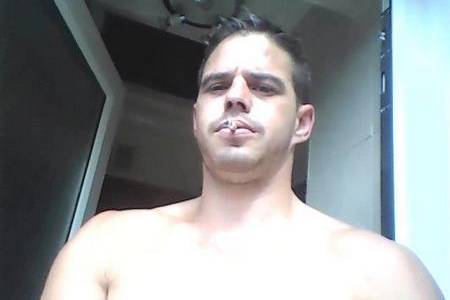 A couple from Dartford have appeared before Medway magistrates charged in connection with the murder of a 32-year-old man.
Michaela Sargeant, of Overy Street, appeared via video link, charged with killing Kevin McKinley in a street shooting last Tuesday night.
Dressed smartly in a white blouse and black cardigan, the 24-year-old clearly gave her name, address and date of birth.
When asked by the chairman of the bench, Angela Jahed, if she understood the proceedings, she replied: "I do."
She was remanded in custody and will appear at Maidstone Crown Court on Tuesday.
Lewis Wickenden, 25, of the same address, is charged with possessing a firearm, namely a semi-automatic single-barrel shotgun and possession of ammunition, namely shotgun cartridges, both without firearms certificates.
Wickenden, who appeared in the dock at the Chatham court, also faces a charge of assisting an offender relating to murder.
Wearing a pale blue hoodie, Wickenden did not enter pleas and no application was made for bail.
He will return to magistrates on Friday and a date has been set for a hearing at crown court on March 28.
The defendants, described in court as partners, were dealt with separately.
Father-of- three Mr McKinley, of Louvain Road, Stone, was shot in Fulwich Road, Dartford, at about 8pm on Tuesday.
Another man arrested on suspicion of assisting an offender was earlier released without charge.
A second man arrested on suspicion of an assault was also released without charge.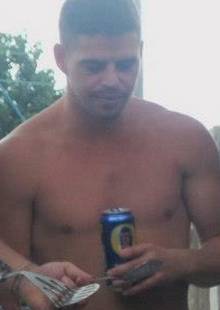 Mr McKinley, a married father, was taken to hospital, but later died of his injuries.
The shooting shocked the community, especially Mr McKinley's uncle - Charles McKinley, from Temple Hill - who wept at the scene the morning after the shotting.
Fighting back tears, he said: "My mum rang me last night and said that he'd been shot.
"I thought she meant with a BB gun, but then I found out he'd actually been shot with a real gun."
The shooting shocked people living nearby as armed police descended on their neighbourhood.
Officers stood guard throughout the night, with Fulwich Road taped off from the junction with Great Queen Street and Overy Street.
Fulwich Road resident Nicola Daniels, 38, said: "I heard something really loud go off, like a bang, and the dog started barking.
"My neighbour knocked on the door and said there'd been a shooting over the road.
"There was an ambulance down there and I saw someone being put into the back.
"The police cordoned off the area. It started getting a bit scary really. One of the officers had a gun and was shouting 'put it down, put it down'."
Cyral Harris, 71, of Merryweather Close, Dartford, said: "I heard the shots and saw someone prostrate on the floor and it's quite shocking to see on such a quiet close.
"I was watching the football when I heard a couple of shots. I thought it was fireworks and this poor young chap was lying on the floor, blood pouring out of him."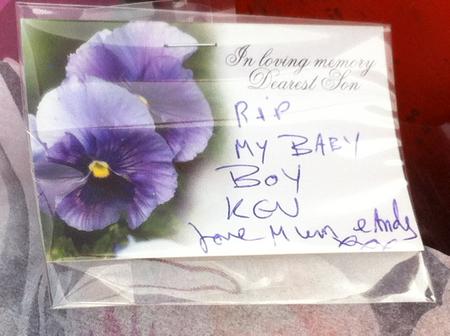 By mid-morning on Wednesday, friends, family and those who simply wanted to show their respect, had started to turn up bearing flowers and messages of condolence.
Among the messages was one from Mr McKinley's mother, which read: "RIP my baby boy, Kev. From Mum and Andy xxx."
Another said: "RIP Kev boy. You was a diamond geezer. You will be missed by everyone."
One of Kevin's friends Bradley, 19, who joined other friends in laying flowers at the scene said: "He was liked by a lot of people.
"I've not heard of a shooting in Dartford before.
"Had it been any other kind of fight he would have had a chance of winning but you've got no chance when someone comes at you with a gun."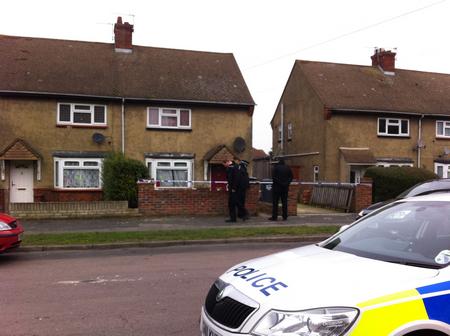 Meanwhile, police guarded the house where Kevin lived in Louvain Road, Stone.
A cordon was set up next to the garden wall blocking the path to the house.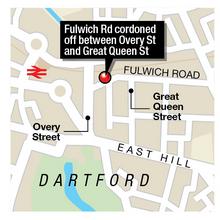 Raymond Baker, 55, who lives a few doors away, moved into Louvain Road six or seven years ago and Kevin was already living there.
He said: "I wasn't good friends with him, but knew him well enough to say hello in passing and he always seemed very nice.
"My daughter's boyfriend was friends with him and they got on well.
"There's been quite a few big arguments outside his house with various people and I once saw him get punched in the face, but I know he was a traveller and I never got overly involved.
"Sometimes Kevin would go away for months on end and we wouldn't see him; I never knew where he went.
"We often invited him to barbecues but he never accepted our invitation."