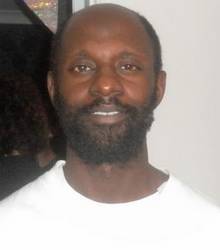 A Dartford man is due in court today charged with murder.
Daniel Burgess, of Weardale Avenue, is accused over the fatal shooting of 35-year-old Marcus Innocent.
Burgess, 32, is due in custody before Bromley magistrates this morning.
Mr Innocent, pictured left, died after being shot in the stomach in Woolwich, south London, on Monday, November 19.