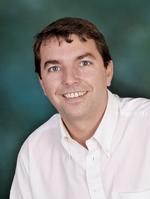 Dartford MP Gareth Johnson insists he is in favour of a free press despite putting his name to a letter widely interpreted as calling for state intervention.
Mr Johnson was one of more than 40 Conservatives who signed a letter ahead of the publication of a long-awaited report into the ethics and practices of the industry.
In the submission to The Guardian calling for the move, the MPs argue Parliament "must not duck the challenge" to take a "once-in-a-generation opportunity to put things right."
A free Press is essential for a free society they argue, but any new regulator needs to be independent of the Press and politicians or it will be "destined to fail."
According to the Daily Telegraph a number of the signatories - not Mr Johnson - had experienced "bruising encounters" with the press.
Mr Johnson said today: "The principle that the press must continue to remain free and not be run by the state is essential in a free society. I don't believe there is a problem with the local media but some national journalism has overstepped the mark.
"The system of self-regulation has not worked as consistently as we would like and so a fresh look at the way things currently work should be welcomed."
The Leveson Inquiry was established by the government in the wake of the phone hacking scandal at the News of The World.
Many have called for improved regulation enshrined in law, but many within the industry are fiercely opposed to this, claiming it will affect freedom of the Press.
One of those is Kent university journalism professor Tim Luckhurst, who is based at the university's Chatham Maritime campus.
He has resigned from the National Union of Journalists in protest at the organisation's backing for statutory regulation.