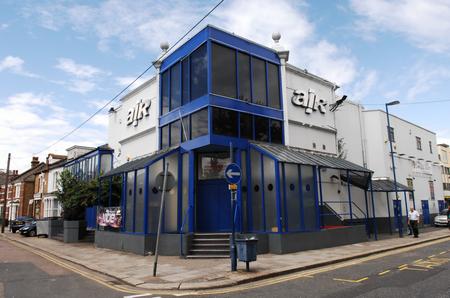 by Alan Watkins
A man had his jaw broken in an unprovoked club attack – then made friends with the bricklayer who assaulted him.
Bradley Voak then turned detective, got his attacker to admit striking him in error and told the police.
Mr Voak had his jaw broken in two places, a court heard, and was unable to eat solid food for six weeks after the attack.
He took up the search for his attacker after police discovered CCTV images in Air and Breathe nightclub, in Essex Road, Dartford, failed to reveal who did it.
Now John Balderson, 20, of Ridge Way, Crayford, has admitted at Dartford Magistrates' Court he grievously injured Mr Voak six months ago.
Stella Williams, prosecuting, told the court Mr Voak was drinking with friends when there was a disturbance. A woman had thrown drink over one of his friends.
"Then he felt a strike to the right side of his jaw and he fell to the floor," said Ms Williams.
His broken jaw needed four metal plates put in his mouth by surgeons at East Grinstead Hospital.
He spent three days in hospital and was off work for two weeks.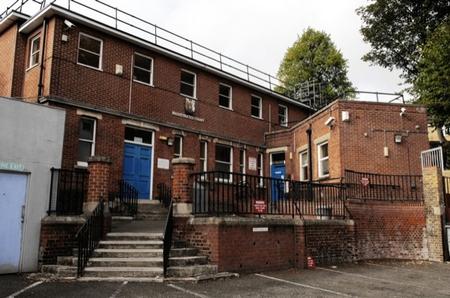 Balderson was later questioned about the attack but told police he knew nothing.
However, Mr Voak had been given a name by another person in the club - and later tracked him down.
"They became friendly with one another, and during this time the defendant admitted he was the attacker," said Ms Williams.
He said his girlfriend was being pushed and abused in the nightclub, and he raced over and punched Mr Voak.
"He admits he totally got the wrong person," she said.
James McCooey, defending, said: "The fact is he did apologise and explained what had happened.
"The plaintiff is 6ft 3in, he is not a vulnerable person and Mr Balderson thought his girlfriend would be the victim of an attack so he acted precipitously."
Ms Williams insisted: "It was an unprovoked attack and Mr Balderson admitted he got it wrong, without question."
The magistrates ordered Balderson to do 300 hours' unpaid work, the maximum permitted, and to pay £570 compensation to Mr Voak, plus court costs of £35.