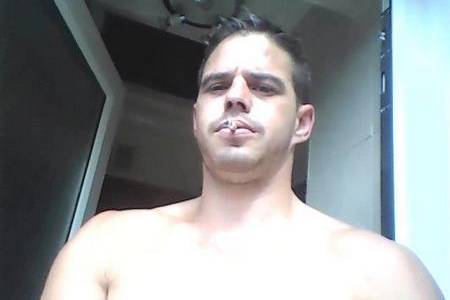 by Keith Hunt
A woman accused of shooting dead a father-of-three in Dartford last week made a brief appearance at Maidstone Crown Court today.
Wearing a dark cardigan and white blouse, Michaela Sargeant spoke only to be identified and to acknowledge she understood the proceedings.
The 24-year-old, of Overy Street, Dartford, is charged with murdering Kevin McKinley, 32, of Louvain Road, Stone, on February 12.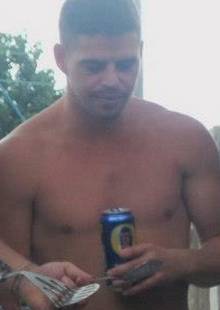 Her boyfriend, Lewis Wickenden, 25, of the same address, has been charged with assisting an offender, possessing a firearm - a semi-automatic single-barrel shotgun - and possessing ammunition - shotgun cartridges.
Prosecutor Martin Hooper said of Wickenden, who was not in the dock with Sargeant: "He is not currently charged with murder. He is technically bailed for that. He is facing allegations in connection with the gun. That is under review."
Sargeant was remanded in custody until April 19 when she will enter a plea.
Judge Philip Statman was told there was no indication of a plea at present. A provisional trial date was set for August 5.
Mr Hooper said it was intended to join both cases. Wickenden, who is due to appear at Medway Magistrates' Court on Friday, is also being held in custody on the charges he currently faces.
Mr McKinley was shot in Merryweather Close, Dartford, last Tuesday night. He was taken to hospital, but surgeons could not save his life.
The judge was told Mr McKinley's sisters and a brother were present in court.
Among the messages attached to dozens of floral tributes at the scene of the shooting was one from Mr McKinley's mother.
It read: "RIP my baby boy, Kev. From Mum and Andy xxx."
Another said: "RIP Kev boy. You was a diamond geezer. You will be missed by everyone."
One of Kevin's friends Bradley, 19, who joined other friends in laying flowers at the scene said: "He was liked by a lot of people. I've not heard of a shooting in Dartford before.
"Had it been any other kind of fight he would have had a chance of winning but you've got no chance when someone comes at you with a gun."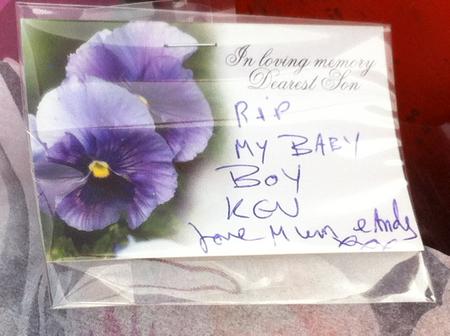 Police had last week been guarding the house where Mr McKinley lived in Louvain Road, Stone.
Neighbour Raymond Baker, 55, said: "I wasn't good friends with him, but knew him well enough to say hello in passing and he always seemed very nice.
"My daughter's boyfriend was friends with him and they got on well.
"There's been quite a few big arguments outside his house with various people and I once saw him get punched in the face, but I know he was a traveller and I never got overly involved.
"Sometimes Kevin would go away for months on end and we wouldn't see him; I never knew where he went.
"We often invited him to barbecues but he never accepted our invitation."