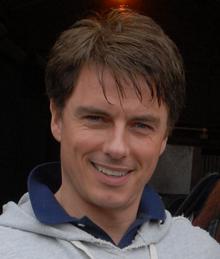 YOU'VE heard it said "keep it in the family".
Well that's exactly what a Dr Who star plans to do when he heads to a shopping complex to sign his new book.
John Barrowman, who played Captain John Harness in the hit BBC1 show, is set to head to Waterstones in Bluewater shopping centre to sign his new book, Hollow Earth, which he wrote with his sister Carole Barrowman.
The pair will head to the bookshop at 1pm on Saturday, February 4.