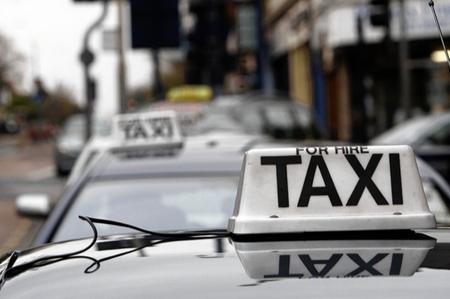 by Keith Hunt
A thug "pulverised" a taxi driver after politely being told he could not smoke during his journey home in the early hours.
Bostan Kasimi even told Kyle Jones he was prepared to wait while he stepped out of the cab to light up.
But the drunk former soldier exploded and launched a ferocious attack that left Mr Kasimi with a broken nose and cuts and bruises.
It also left the married father of a young child fearful of returning to his job at All Night Cars, in Dartford.
Despite the damage 26-year-old Jones caused to the victim, he refused to admit he was to blame - but a jury convicted him of assault causing actual bodily harm.
"you are ex-army with all the training of a fighting man. this man thought he was going to die..." – judge martin joy
Judge Martin Joy told him: "You were a taxi driver's nightmare. You decided to smoke. When told you couldn't, you decided to beat this man up. It was a sustained and persistent attack.
"You decided to beat him to a pulp. You knocked him out. He recovered and you carried on. You pulverised him with your fists.
"You are a very big man, he is much smaller. You are ex-Army with all the training of a fighting man. This man thought he was going to die."
Maidstone Crown Court heard the cabbie picked up Jones and his girlfriend Raj Toot in Dartford town centre at 2am on July 28 last year to take them to his home in Brookhill Road, Woolwich, south east London.
Allister Walker, prosecuting, said after Mr Kasimi drove off in the minicab Jones opened a rear passenger door. He asked him to close it. Jones did so, but then opened it again.
Jones continued to behave "belligerently" and said he wanted to smoke. Mr Kasimi stopped so that he could get out and do so, but he was then grabbed from behind.
Jones put his fingers in the victim's mouth, pulled his cheek down and bit him on the forehead. Mr Kasimi managed to get out of the car and run into the middle of the road.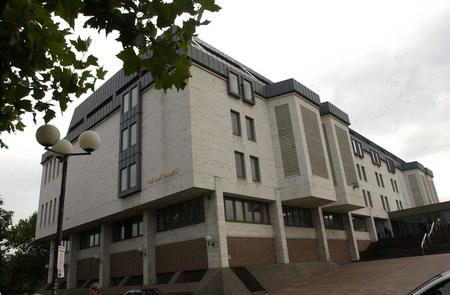 But Jones chased him, sat astride him and battered him repeatedly in the face. Mr Kasimi was briefly unconscious and when he came to Jones continued the onslaught.
Mr Walker described it as "a withering and sustained attack".
After his arrest, Jones - who was cleared of racially aggravated assault - told police: "Yeah, I bashed his head in because he attacked my missus. Physically, he gave me the all-clear to kick his head in."
Judge Joy refused bail and remanded Jones in custody until sentence on March 8.