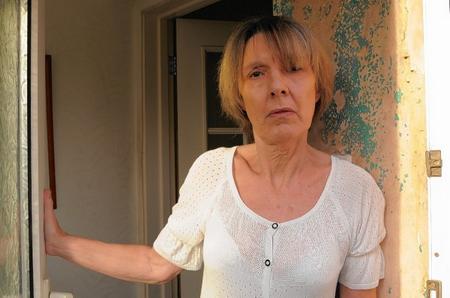 Slipping over in Sainsbury's could cost a woman her home after she was left with a broken hip and unable to work.
Mother-of-three Jackie Osborne, of Millfield, New Ash Green, visited Sainsbury's at Pepperhill when she slipped on a wet floor and broke her hip.
But the supermarket giant says it's nothing to do with them and she should take her pending legal claim to the cleaners who they say were responsible.
Mrs Osborne, 57, said: "It was back in May and I popped down to Sainsbury's because I needed to get my photo done and I wanted to get a few bits.
"It was the day before I started a new job working as a support worker. I was looking at something on the shelves and as I turned around my legs went from under me and I just went to the floor.
"There weren't any signs put out and I had to be taken away in an ambulance. I ended up with a metal plate – called a dynamic screw – being put in my leg.
"They held the job over for me as long as they could but eventually they had to terminate my contract. It wasn't until November that I could really do anything again and finding another job has been impossible."
Mrs Osborne, who is living on about £300 a month carers' benefit, looks after for her 22-year-old son Daniel who suffers from Simpson–Golabi–Behmel syndrome, a rare inherited congenital disorder. He also has water on the brain.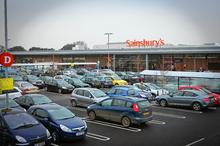 The single parent, who was set to have worked with young offenders before her accident, has been forced to sell her car and put her house on the market in order to survive.
She added: "I got in contact with a no win no fee solicitor but it hasn't gone any further because Sainsbury's has said it's nothing to do with them, it's their cleaning contractors.
"Nothing seems to be happening and I'm going to be left destitute. I don't want to lose my home because of this and it's not fair to my son if we have to leave because he has his friends here and has lived in this house since he was 11.
"I just feel it's so unfair. I've worked all my life and now I just don't know what to do."
A spokesman for Sainsbury's said: "We are aware of Ms Osborne's claim and this has been redirected to the contractors for investigation. It would be inappropriate for us to comment further."